U.K.'s Johnson Dogged by Row Over Churchill Bust in Oval Office
(Bloomberg) -- U.K. Prime Minister Boris Johnson faces a new and yet familiar obstacle as he tries to forge a special relationship with U.S. President Joe Biden: A bust of Britain's wartime leader, Winston Churchill.
According to The Washington Post, there is no sign of the sculpture in the Oval Office, where Biden's predecessor Donald Trump kept it close at hand.
If the symbolism is unfortunate, the history is worse. The British government first loaned the work by Jacob Epstein to then President George W. Bush, who displayed it throughout his two terms in office.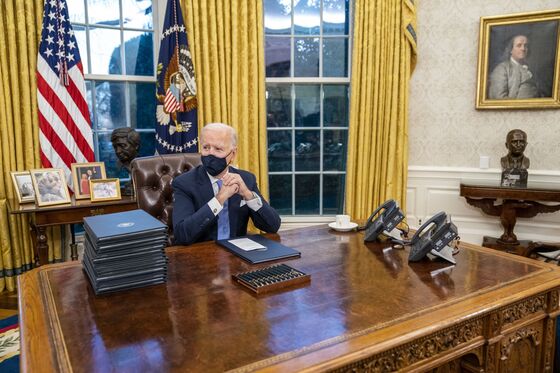 Barack Obama then removed it from his inner sanctum -- prompting a stinging attack from Johnson himself.
In a tabloid newspaper article in 2016, Johnson, who was mayor of London at the time, suggested Obama's decision may have been a "snub" to the U.K. that showed "the part-Kenyan President's ancestral dislike of the British Empire."
The outburst in print was part of Johnson's campaign to take the U.K. out of the European Union. But it's the kind of comment he will want to forget as he tries to build closer ties with Biden.
The new president was an opponent of Brexit at the time and has recently warned Johnson not to put peace on the island of Ireland at risk as a result of the U.K.'s split from the EU.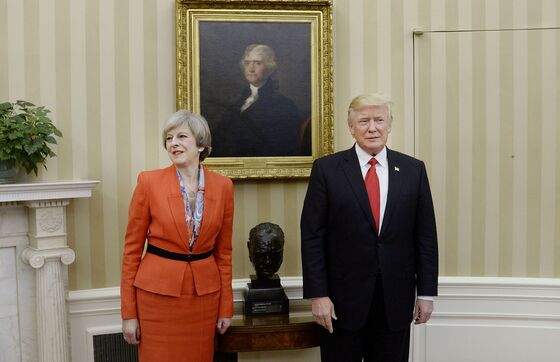 Johnson has been working to win over Biden since the Democrat won November's U.S. election. The premier was among the first world leaders to congratulate him in public and then in person by phone.
On Thursday, Johnson's spokesman said the choice of art on display in the White House is for the president to decide. "The Oval Office is the president's private office and it's up to the president to decorate as he wishes," Jamie Davies told reporters.
Johnson wants to work with Biden during 2021 on priorities including a U.K.-U.S. trade deal, and tackling climate change. In November, the U.K. hosts the United Nations COP26 global climate summit, and before that the Group of Seven summit in Cornwall, southwest England, in June.
"We obviously look forward to welcoming him to Cornwall as part of G-7," Davies said. "We have no doubt about the importance the president places on the U.S.-U.K. relationship."