Boris Johnson Aims to Ease Lockdown, With Schools Back First
(Bloomberg) -- U.K. Prime Minister Boris Johnson is drawing up plans for gradually lifting pandemic restrictions on socializing, shopping and traveling to work, and aims to set out target dates for when the curbs will be eased.
"We want this lockdown to be the last," he said at a news conference from 10 Downing Street on Monday. "We want progress to be cautious but irreversible."
Johnson's priority will be to try to reopen schools from March 8, but no decision has yet been taken on whether all age groups will return to classrooms at the same time. The government will publish its plan on Feb. 22, when ministers hope to announce the earliest potential dates for removing restrictions from other sectors, he said.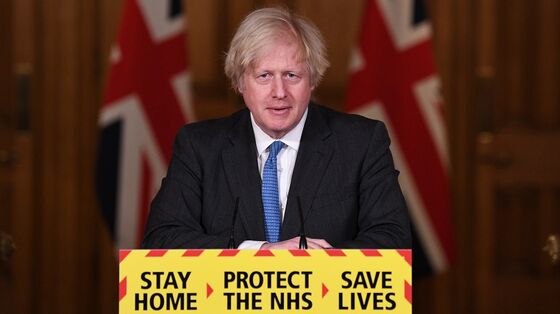 Six weeks into a third national lockdown, Johnson's government is celebrating its success at rolling out one of the fastest vaccination programs in the world and looking ahead to how to revive an economy battered by its deepest recession in more than 300 years.
The government has provided vaccines to the 15 million most vulnerable people and carers in the country and has started offering shots to younger age groups, a crucial milestone on the road to emerging from the pandemic.
Members of Johnson's Conservative Party are pushing him to reopen faster and allow pubs and restaurants to resume service by early April. But the prime minister said he will stay cautious about lifting lockdown to soon.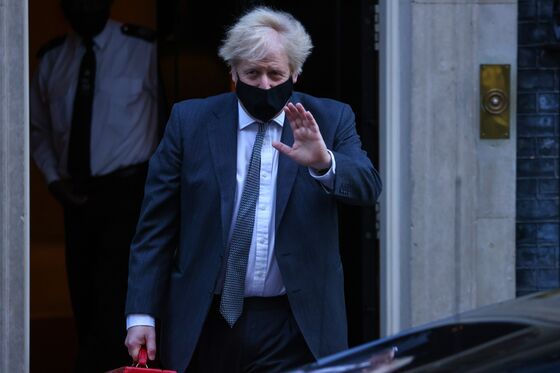 The virus has killed more than 117,000 people in the U.K. -- the worst death toll in Europe -- and Johnson warned that infection rates are "still very high."
He said he will be ready push back dates for reopening sectors of the economy if the infection rate does not come down quickly enough. "We've got to keep looking at the data."
Johnson said he couldn't guarantee people would be able to take holidays over Easter
Chief Medical Officer Chris Whitty said variants of coronavirus may have reduced the effectiveness of vaccines, and annual booster shots may be required as a result
The government said it is concerned about the take-up of the vaccine among minority ethnic communities, and that it is working with mosques and synagogues to try to address people's concerns
Rapid testing at theaters and nightclubs may be used when the economy re-opens, Johnson said
He added that he did not want to see vaccine passports proving people have been immunized become a condition of entry to bars or other venues in the U.K.
When it comes to international travel, Johnson predicted that proof of immunization against Covid-19 will eventually be needed. "That is going to happen," he added. Earlier, Health Secretary Matt Hancock confirmed talks on travel documents are already under way.
The U.K. began requiring all passengers arriving from virus hot spots around the world to quarantine in hotels from Feb. 15. Johnson's office defended the policy, amid reports that travelers from a list of banned countries were being allowed to mix freely with others at airports and on planes before being placed in quarantine.