U.K. Minister Strikes a Note of Optimism on Brexit and Backs May
(Bloomberg) -- U.K. Education Secretary Damian Hinds is feeling optimistic.
That is not a position that gets much airtime in coverage of the Conservative Party conference that kicked off Sunday. But it's one that Theresa May is betting her political life on as Boris Johnson seems poised to mount a leadership challenge over her Brexit plan, which he dubbed "deranged."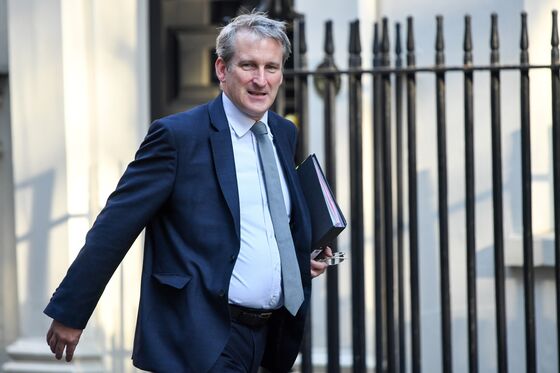 "It's a good package," Hinds insisted. "Of course you can pick holes. You can pick holes in any package. But unless you've got something better to put forward as an alternative, that is what there is.'
Hinds thinks a compromise can be found -- and that when it is -- Tories will swing behind it. At present May is assailed on all sides and the European Union has rejected her proposed divorce settlement.
But according to Hinds, everything will be fine.
"There's a chance of a no deal,'' he acknowledged in an interview at the opening of the Tory conference in Birmingham, England. "It could happen. But I don't expect that to happen because there's mutual interest on both sides in having a good deal.''
But is there any chance of that deal getting through Parliament, when many Conservatives are already publicly committed to voting against it?