U.K. Risks Causing 'Catastrophe' Over Brexit, German Lobby Warns
British government negotiators are not taking talks on the U.K.'s future relationship with the European Union seriously enough and failure to seal an agreement by the end of this year could provoke an "economic catastrophe," according to Germany's main business lobby.
The latest round of discussions started Monday via video link. Joachim Lang, managing director of Germany's BDI industry federation, said that progress before Monday had been "completely inadequate" and that "it's a realistic prospect that the lead negotiators will again be left empty handed at the end of this week."
"The coronavirus crisis has already cost very many jobs across Europe," Lang said Monday in an emailed statement. "If the Brexit transition phase expires without an agreement at the end of the year, it would turn an already difficult economic situation into a catastrophe."
U.K. Prime Minister Boris Johnson has repeatedly ruled out extending the deadline to reach a deal beyond Dec. 31, when negotiations are due to end. He has signaled he is prepared to leave the transition period without a trade deal and accept the return of quotas and tariffs rather than the EU's demands.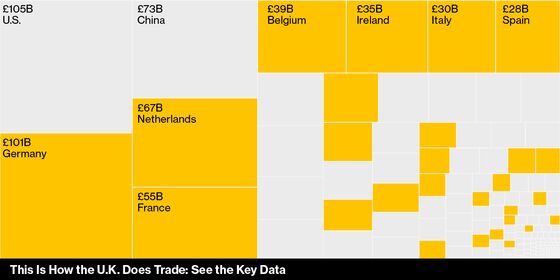 "The tactics of the British government are not appropriate considering the seriousness of the situation," Lang said. "Our companies need a clear willingness from London to solve existing problems together. The British government must take into account the legitimate concerns of industry on both sides of the Channel."