U.K. Minister Defends Former PM Cameron Over Greensill Lobbying
(Bloomberg) -- U.K. Business Secretary Kwasi Kwarteng defended David Cameron over his connections to Lex Greensill, saying the former prime minister did "absolutely nothing wrong" amid claims of inappropriate lobbying.
"As far as I know, everything was above board," Kwarteng told Sky News on Tuesday. "He's been largely exonerated and I think we should just move on."
Britain's former leader has come under fire over his ties to Greensill, whose company collapsed earlier this month, after media reports detailed how the Australian financier was given significant access to the U.K. government during Cameron's premiership. Cameron then became an adviser to the firm and lobbied officials on its behalf.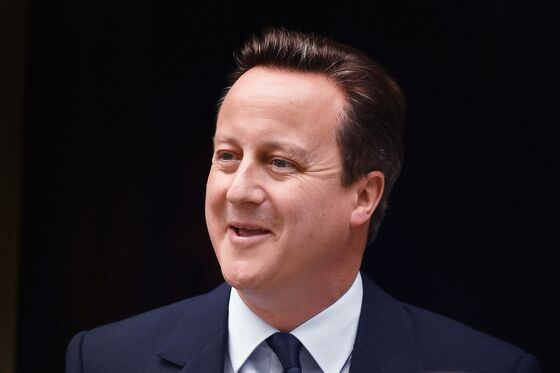 The Financial Times reported Cameron is now facing a probe by the Committee on Standards in Public Life, an independent watchdog, after submissions made by the U.K.'s main opposition Labour Party.
"I think they've been very open about what's happened," Kwarteng said. "What we can't do is go down the route of banning people from making a living, pursuing a profession, long after they've left political life."