U.K. Like Emerging Market Amid Chaos, Richest Irish Man Says
(Bloomberg) -- The U.K. is akin to an emerging market as political turmoil around its plan to exit the European Union mounts, Irish telecoms billionaire Denis O'Brien said.
While U.K. Prime Minister Theresa May has sealed an accord with the EU on the terms of Britain's departure from the bloc, opposition in Westminster is growing with two Cabinet ministers quitting on Thursday. Sterling tumbled after Brexit Secretary Dominic Raab and fellow U.K. minister Esther McVey announced their resignations.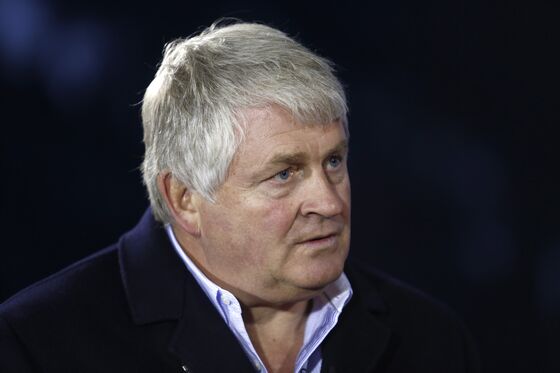 "The United Kingdom looks to me like an emerging market at the moment, there is so much chaos," O'Brien, chairman of Digicel Group Ltd. said in a Bloomberg Television interview. "She will lose a vote in the parliament and potentially there could be a general election, and then after that we're into no-man's land."
May's Brexit accord "is probably the best of a bad deal," O'Brien said. O'Brien made his fortune by selling Dublin-based Esat Telecom Group Plc to London-based BT Group Plc in 2001.
Worth about $3.7 billion, O'Brien built a new cell-phone empire, which stretches from Haiti to Papua New Guinea, on high-risk, high-yield debt. Since 2001, Digicel has accumulated about $6.5 billion of borrowings, mostly to build out networks across 31 regions. It's now asking bondholders to agree to a debt swap to extend maturities.
The talks are "very consultative, and the conversations are going well," he said. On business profitability:
"We feel we can now increase the profitability of the business and go back to where it was"
Digicel isn't contemplating asset sales because it has a very "homogenic network," says O'Brien
O'Brien added that he "wouldn't rule it out, maybe small sales" and the co. has monetized assets such as towers in Myanmar
On Brexit, he suggested Ireland has had enough wins in terms of firms choosing to relocate to Dublin
"We can't absorb it from a housing point of view but also our central bank is not equipped to regulate the scale of the balance sheets that potentially were coming to Ireland"