Liberal Democrats Channel the Sex Pistols in Brexit Battle
(Bloomberg) -- Vince Cable is 76-years old, a respected economist, former government minister and leader of the U.K.'s Liberal Democrat Party. It's a sign of the fevered nature of British politics that on Thursday he will unveil a manifesto proclaiming "Bollocks to Brexit."
Cable is not associated with rowdy street politics but, buoyed by much better than expected results in last week's local elections, he's looking to tap into the anger of people who want to remain in the European Union to win their votes in European Parliament elections on May 23.
In the absence of a united Remain platform on the ballot paper, it's going to be a tough battle and he wants the Lib Dems -- pro-Europeans for 50 years -- to stand out. "We are unambiguous, we argue we should stop Brexit, we've argued for a people's vote, we're not apologetic about it," he said in an interview with Bloomberg TV on Thursday. "Some people may not like that, but I think others admire the honesty and clarity of our position."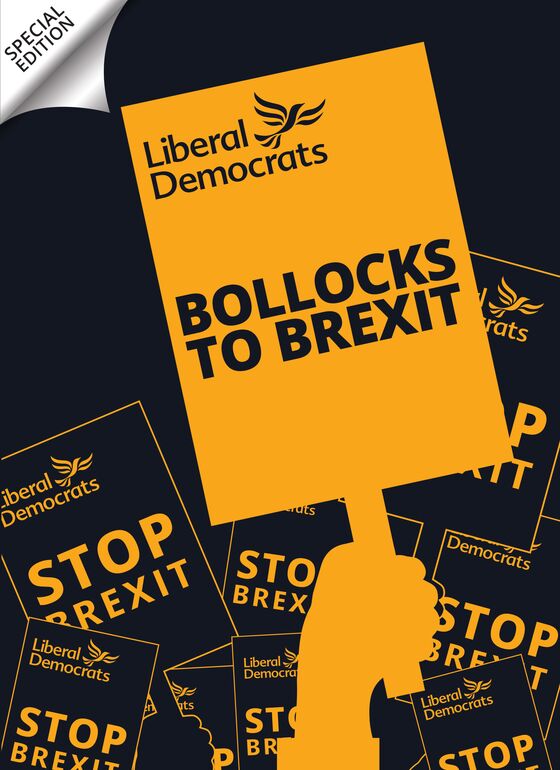 Perhaps an unfamiliar term outside of the U.K., "bollocks" is a slang word meaning both rubbish and testicles. In 1977, a court ruled that it wasn't obscene after complaints about a storefront display of the Sex Pistols album "Never Mind The Bollocks."
Richard Branson, owner of Virgin Records, enlisted barrister John Mortimer and a university linguist to convince a judge that "bollocks" was an old English word used for priests and the nonsense they talked.