U.K. Labour Seeks to Amend May Motion to Reject Her Brexit Deal
(Bloomberg) -- The U.K.'s opposition Labour Party said it will seek to reject both a no-deal Brexit and Prime Minister Theresa May's divorce agreement with the European Union when she puts it to a vote in Parliament next month.
The provisions will be included in an amendment Labour is seeking to May's motion on the deal, which gives Parliament a hard-fought for vote on the Brexit package.
"Labour will oppose Theresa May's botched Brexit deal that puts jobs, rights and people's livelihoods at risk," the party's leader, Jeremy Corbyn, said in a statement. "It is a miserable failure of negotiation by a government that has wasted the last two years fighting with itself, rather than securing a better deal with the EU."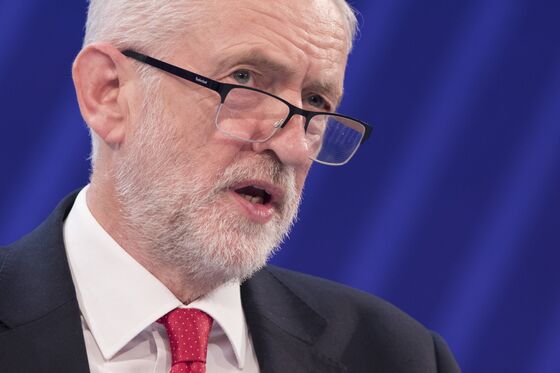 May is on course for defeat in the House of Commons, with all opposition parties criticizing her deal, and around 100 members of her own Conservative Party also signaling they'll reject it. Lawmakers are likely to pile in with proposed amendments, ranging from seeking a second referendum on Britain's EU membership to leaving the bloc on World Trade Organization terms -- even after Treasury and Bank of England projections suggested a no-deal Brexit is the most damaging path for the economy.
Labour has said it'll try to force a general election if May loses the vote, and that if it fails in that endeavor, it could support a fresh referendum. May has said she won't allow that and that Britain will leave the bloc on March 29, whatever the outcome of Parliament's vote.
May's Brexit package consists of a 599-page withdrawal agreement and 26-page political declaration on the future relationship between the U.K. and EU. the government proposed late Wednesday that the motion should be debated over five 8-hour sessions on Dec. 4-6 and 10-11, with votes taking place on the final day. On the last day, Speaker of the House of Commons John Bercow will be able to call votes on as many six amendments to the motion.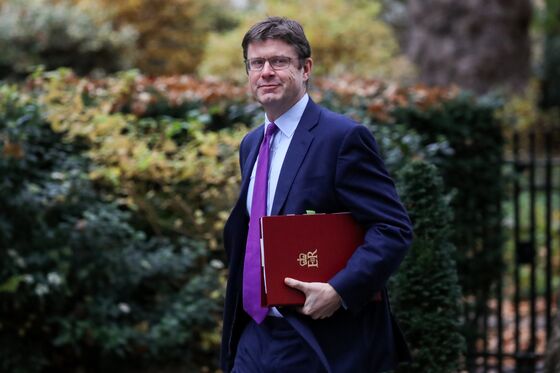 Appearing on ITV's "Peston" show on Wednesday, Business Secretary Greg Clark urged lawmakers to heed the call of businesses nationwide to support May's deal. "A decision needs to be taken in the next few weeks, and it will have consequences for generations," he said. He went on to say that he would fight any attempt by the government to exit on no deal, which would be "completely against our national interest."
Laying bare the divisions in May's Tories, two conservatives who quit as ministers in recent weeks appeared on the same program.: Suella Braverman, a Brexit-supporter called the deal "a shambles," while Jo Johnson, a pro-European, said the deal is "the worst of all worlds" and that there should be a fresh referendum.
"It would be a travesty of our democracy if we did not seek renewed public consent for the Brexit we are now embarking upon," said Johnson, whose brother, Boris, was the figurehead of the Leave campaign in the last referendum.