U.K. Government to Boost Pay for Lowest Earners From April
(Bloomberg) -- The U.K. government will give a pay rise to the lowest earners next year, as it seeks to deliver on its election manifesto promise to raise living standards as the country leaves the European Union.
Chancellor of the Exchequer Sajid Javid said the minimum wage will increase by 6.2% from April 1, in line with the recommendation of the independent Low Pay Commission, the Treasury said in an emailed statement.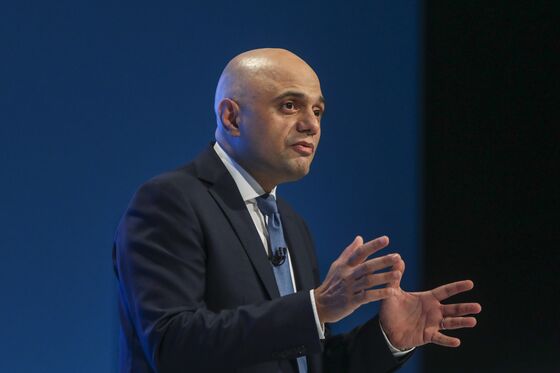 The Treasury said the move puts Javid on course to meet his target announced in September for the mandatory National Living Wage to rise to 10.50 pounds ($13.79) an hour over five years, up from 8.21 pounds currently.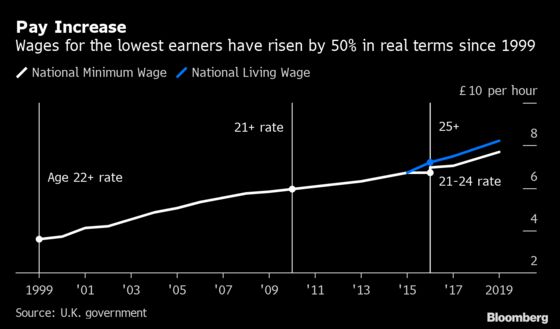 The first phase of that will see 2.8 million people over the age of 25 get a pay rise to 8.72 pounds from April. The minimum wage for younger people aged between 21 and 24 will increase to 8.20 pounds an hour from 7.70 pounds an hour, the Treasury said. The opposition Labour Party said the measure "falls short" of what's needed, and called for all workers aged 16 and over to be paid at least 10 pounds an hour.
"Hard work should always pay, but for too long, people haven't seen the pay rises they deserve," Prime Minister Boris Johnson said in the statement. "As we enter a new decade, we're setting our sights higher, to help people earn more over the next five years and level up access to opportunity across our great country."