U.K.'s Johnson Faces Showdown With Tory Rebels Over Aid Cut
(Bloomberg) -- U.K. Prime Minister Boris Johnson risks his first defeat in the House of Commons on a key budget plan, as rebels in his Conservative Party try to reverse a cut to overseas aid.
A group of rank-and-file Tory MPs are "cautiously optimistic" they have the numbers to defeat the government if it's put to a vote on Monday, according to Tom Tugendhat, one of the Conservatives planning to rebel.
The rebels' aim is to force ministers to maintain current foreign aid spending of 0.7% of Gross National Income, rather than cutting it to 0.5%. It is a major test of the depth of Johnson's authority over rank-and-file Tory MPs, and a potential sign of future rebellions to come over painful spending decisions. Reducing the aid target to 0.5% would save about 4 billion pounds ($5.7 billion) and was justified as a way to offset the financial toll of the pandemic.
The rebellion also comes at a sensitive time for Johnson as he prepares to host this week's Group of Seven summit this week.
Still, the prime minister may yet earn a reprieve if the rebels' proposal is not selected for a vote by Speaker of the House of Commons Lindsay Hoyle. A spokeswoman for Hoyle said "no decision has been made," with an announcement expected later Monday.
The rebels are trying to use the government's proposed Advanced Research and Invention Agency Bill to enforce the U-turn on foreign aid spending. The Speaker will decide if the aid amendment is within the "scope" of that legislation.
The rebel amendment would also need support from about 40 Tories to succeed if all the opposition parties vote against Johnson, as they have indicated they will. As of Thursday, Andrew Mitchell, the Conservative leading the revolt, said he had the support of 30 of his party colleagues, including former prime minister Theresa May.
Mitchell, a former international development secretary, noted that the 0.7% commitment was in the party manifesto before the 2019 election.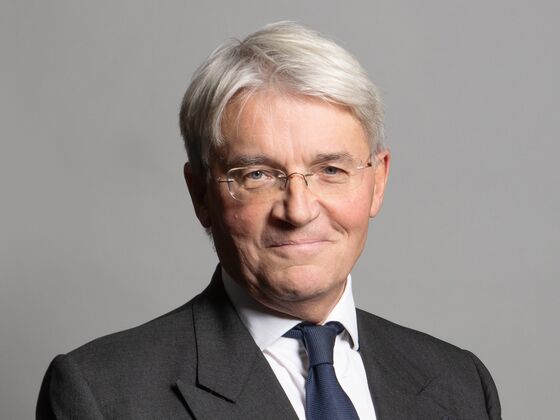 "The argument that a nation such as Britain simply can't afford this is entirely disingenuous." Mitchell said in a statement. "The cut to 0.5% represents just 1% of what the Treasury is borrowing this year."
A defeat over foreign aid would be awkward for Johnson in a week when the world's eyes will be on Britain for a summit of leaders of the Group of Seven nations, which begins in southwest England on Friday. Johnson is expected to use the meeting to urge leaders to develop a global plan for preventing future pandemics and fight climate change.
On Monday, Johnson's spokesman Max Blain said the government was always committed to restoring aid spending to 0.7% when the demands of the pandemic allow.
Johnson will detail his plans for sending spare Covid-19 vaccine doses to developing countries at the G-7 summit, Blain said, adding that any spending which helps avoid poverty would count officially toward the U.K.'s overseas aid budget.
Health Secretary Matt Hancock said the reduction to 0.5% is a "temporary change" and that Britain is helping the developing world in other ways, such as offering the Oxford-AstraZeneca vaccine at cost.
"There's many more things we are doing around the world," he said on the BBC's Andrew Marr program on Sunday. "We also have a very significant fiscal and economic challenge at home and we have to address that."