U.A.E. Pardons British Student Matthew Hedges Convicted of Spying
(Bloomberg) -- A British academic sentenced to life in prison in the United Arab Emirates on espionage charges has been pardoned after the verdict threatened to strain relations with the U.K.
Matthew Hedges will be permitted to leave once formalities are completed, state-run WAM news agency reported. Minutes before the pardon was announced, reporters in Abu Dhabi were shown a video of Hedges apparently confessing to being a British spy.
"Although we didn't agree with charges, we are grateful to U.A.E. government for resolving issue speedily," U.K. Foreign Secretary Jeremy Hunt said on Twitter.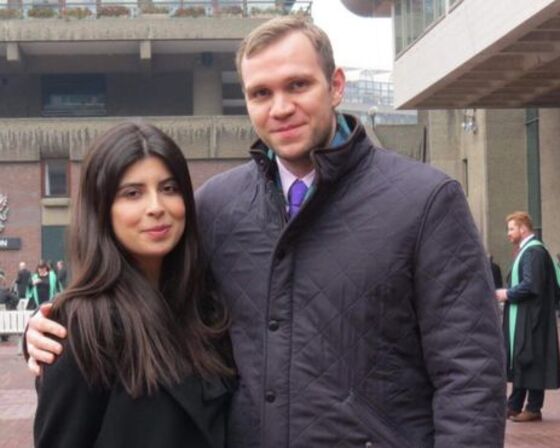 Last week's sentencing of the University of Durham doctoral student provoked a rare public spat between the close allies, with the British government threatening unspecified "diplomatic consequences" if the case wasn't resolved.
The U.A.E. on Friday signaled it wanted to end the crisis, saying it hoped to find an "amicable solution" and was considering a clemency plea by Hedges' family.
A protracted dent in relations between the U.A.E. and Britain risked hindering Prime Minister Theresa May's plans to build what she has called a "new strategic relationship" with wealthy Persian Gulf states as her government seeks new post-Brexit trade ties.
Britain is also beefing up its military presence in the region. In Bahrain in April, it opened its first permanent base east of the Suez Canal since its withdrawal from the Gulf in 1971. It set up a new base in Oman earlier this month.
Hunt said the announcement was a "bittersweet moment" as it also highlighted the plight of British citizens such as Nazanin Zaghari-Ratcliffe, a dual national in prison in Iran accused of trying to overthrow the government. She denies the allegations and Hunt visited Tehran last week to appeal for her release.
"There are other people in a terrible state right now and we must never forget them either," he told BBC Radio 4's Today program.
Daniela Tejada, Hedges wife, said the pardon is "the best news we could have received. Our six-plus months of nightmare are finally over and to say we are elated is an understatement."
Tejada has said her husband was arrested at Dubai International Airport on May 5 after spending two weeks in the U.A.E. studying the impact of the Arab Spring uprisings on the country's foreign policy and security strategy. His family said he was sentenced at a five-minute hearing, after being forced to sign a confession document in Arabic, a language he doesn't read.
Jaber Al Lamki, a U.A.E. government spokesman, said Hedges was provided with a translator throughout the process and his case was decided over four court hearings.
Hedges' work with a now-defunct security consultancy based in Dubai gave him contacts that led to his recruitment to British foreign intelligence agency M16, Al Lamki said. He collected "sensitive and classified" information related to the U.A.E.'s economic, political and security activities, including its role in Yemen, he said. 
"The sentence handed down to Mr. Hedges is fair, considering the crime he committed," Al Lamki said. "Having said that, in a world of mounting threats, we recognize just how important it is for like-minded countries to work with, rather than against, one another."