Two Senate Democrats Urge Biden Not to Renominate Powell
(Bloomberg) -- Two progressive Democratic senators said they oppose the renomination of Federal Reserve Chair Jerome Powell to a second term, joining Elizabeth Warren in urging President Joe Biden to choose someone else.
Jeff Merkley of Oregon and Sheldon Whitehouse of Rhode Island said in a statement released early Friday that Powell lacks a strong commitment to address the growing risks of climate change. Warren, of Massachusetts has been outspoken in her opposition to Powell.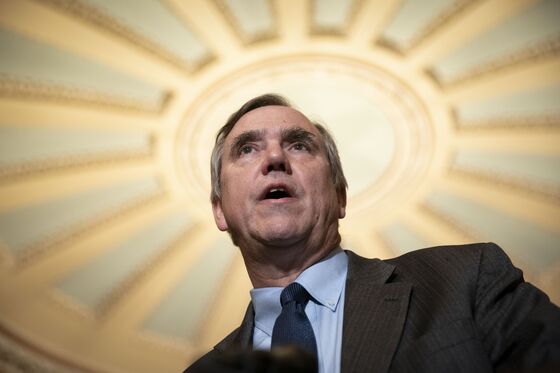 The contingent of liberal Democrats is still too small to derail a nomination if Biden picks Powell, given substantial Republican support for him. 
The White House says Biden will announce his choice to lead the U.S. central bank before the Thanksgiving holiday on Nov. 25. He is choosing between Powell and Fed Governor Lael Brainard, who is more liberal on climate and other issues.
Merkley told Bloomberg on Thursday he would prefer that Biden elevate Brainard to the top Fed post. Whitehouse said in an interview earlier this week that he preferred Brainard's views on climate. But neither mentioned her in their statement. Warren has not publicly said who she wants in the job besides Powell.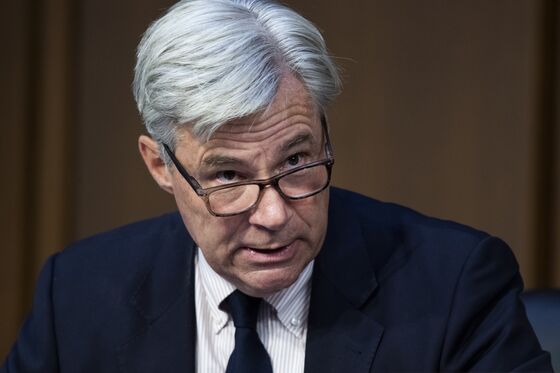 "President Biden must appoint a Fed Chair who will ensure the Fed is fulfilling its mandate to safeguard our financial system and shares the Administration's view that fighting climate change is the responsibility of every policymaker," their statement said. "That person is not Jerome Powell."
The two added that Powell "refuses to recognize" the threat that growing carbon emissions pose to the U.S. economy, risks reflected in more severe weather events and natural disasters.
Key Democratic Senator Joe Manchin is looking to meet with Brainard and have a follow-up conversation with Powell, according to a person familiar with the matter, as he remains undecided on who would be best for the job, according to a person familiar with his plans. 
The West Virginia lawmaker has repeatedly questioned the Fed's bond-buying program this year amid a surge in inflation.
In September, Warren became the first Democrat to come out against Powell for another term as Fed chair, calling him "a dangerous man" because he was making it too easy for big banks to take big risks.