Turkey Seeks Saudi Arabia Talks as Part of Regional Reset
Turkey is taking its outreach to the Arab world one step further with a planned visit to Saudi Arabia next week, after diplomats held two days of talks in Egypt to heal strained ties.
Turkish Foreign Minister Mevlut Cavusoglu's visit to Saudi Arabia would be the first since the 2018 murder of columnist Jamal Khashoggi at the kingdom's consulate in Istanbul, according to people familiar with the matter. The visit, which is likely to take place on May 11, comes after Turkey's President Recep Tayyip Erdogan and Saudi King Salman bin Abdulaziz discussed ways to improve relations in a phone call on Tuesday.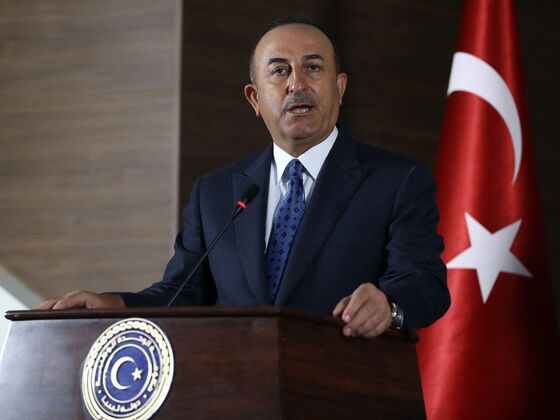 Turkey is seeking to reset relations with Egypt, Saudi Arabia and the United Arab Emirates to ease conflicts in Libya and Syria and eliminate tensions hampering regional trade and energy exploration. The move is in line with a broader recalibration of ties in the Middle East following Joe Biden's win in the U.S. presidential election in November.
Under Erdogan, Turkey has been a supporter of the Muslim Brotherhood, the pan-Islamist political movement seen by many Arab governments as a threat to the ruling order. It was unclear whether Turkey was considering curtailing its backing of the Brotherhood to appease Riyadh and Abu Dhabi.
Saudi Arabia, which supplies Turkey with oil and chemicals, was one of the top regional markets for Turkish businesses. They started to complain last year that Saudi authorities had stepped up efforts to block Turkish imports amid lingering tensions over the killing of Khashoggi. That resulted in a decline of over 90% in Turkish shipments to Saudi Arabia in March from a year earlier, according to data by Turkish exporters.
Egypt's Foreign Ministry said Thursday that "exploratory talks" concluded with a Turkish delegation "were frank and in-depth," touching on regional issues including Libya and Syria.
The two sides "will evaluate the outcome of this round of consultations and agree on the next steps," the ministry said in a brief statement.
Relations between Turkey and Egypt soured after Egyptian President Abdel-Fattah El-Sisi toppled the country's elected Islamist leader, Mohamed Mursi, in 2013. Since then Egypt and Turkey have also clashed over exploration rights in the eastern Mediterranean, Libya and Turkish incursions against Kurdish separatists based in Iraq.
Erdogan has made a number of overtures aimed at repairing ties in recent months, with Turkey saying it hoped to reach a deal with Egypt over maritime boundaries.