Argentina Braces for G-20 Leaders and a Swarm of Soccer Fans
(Bloomberg) -- Argentine President Mauricio Macri's fears -- and dreams -- have materialized: The biggest and bitterest rivals in the football hotbed will face off in a regional championship mere days before 20 heads of state show up in Buenos Aires for an annual meeting.
Between angry protesters and rowdy fans, security forces will have their hands full at the end of November.
Macri had already voiced concern over the possible final, which was set this week after River Plate eliminated Brazil's Gremio and Boca Juniors did the same to Palmeiras of Sao Paulo. The 59-year-old politician was president of Boca Juniors between 1995 and 2007. He frequently mocks River Plate, but municipal headache outweighs tribal allegiance.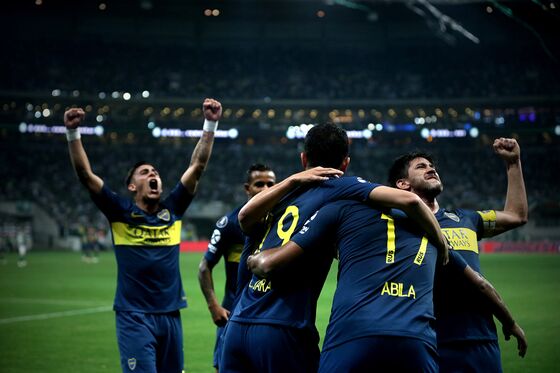 "I would prefer not to have this final," said Macri on Oct. 23. A Boca-River match "will imply three weeks of no sleeping. It's going to be too much pressure, complete madness."
The preparations to receive G20 leaders including Donald Trump, Xi Jinping and Vladimir Putin have already prompted the government to close the Buenos Aires airport and banks, with 8,000 guests expected to descend on the Argentine capital.
The schedule is packed: The deciding soccer match is scheduled for Nov. 24, according to the game's organizers, who moved up the date because of the G20. Delegations arrive Nov. 26. There's a finance ministers dinner Nov. 29. The leaders summit begins Nov. 30 and goes until Dec. 1. The government declared a holiday for the 30th to limit traffic and protests.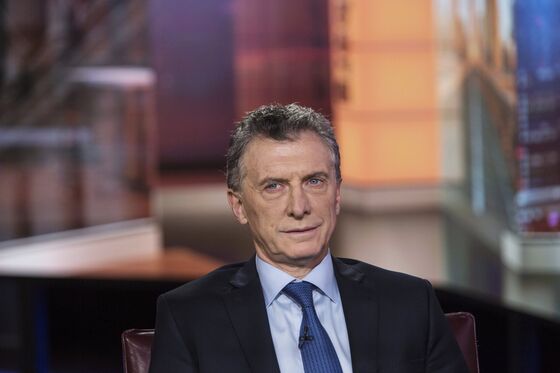 Argentina's Security Ministry and G20 organizers didn't provide a comment on preparations. So far, plans to reduce traffic and limit protests are not being revisited from the national government's standpoint.
Soccer passions in Buenos Aires at times turn violent and can shut down major parts of the city. A winning team's fans typically stream to the famous obelisk in downtown Buenos Aires and riots have broken out at stadiums. Sometimes, visiting supporters have been banned during league matches.