Trump Chief of Staff Kelly to Stay Through Jan. 2, Conway Says
(Bloomberg) -- President Donald Trump will keep outgoing chief of staff John Kelly on the job through at least Jan. 2, White House senior aide Kellyanne Conway said Tuesday, just days after the president announced Kelly's exit.
The search for Kelly's replacement has kicked into high gear as White House officials sought to minimize the chaos after Trump's first pick -- Vice President Mike Pence's chief of staff, Nick Ayers -- declined the offer. The president has been weighing several contenders, including Representative Mark Meadows and U.S. Trade Representative Robert Lighthizer.
"The president's absolutely correct when he says there are people vying for it and there are people under consideration," Conway said on Fox. "It's a personal decision for the president."
Other than Meadows and Lighthizer, the people Trump is actively weighing include Acting Attorney General Matthew Whitaker; former New Jersey Governor Chris Christie; and David Bossie, a former Trump deputy campaign manager and long-time conservative political operative.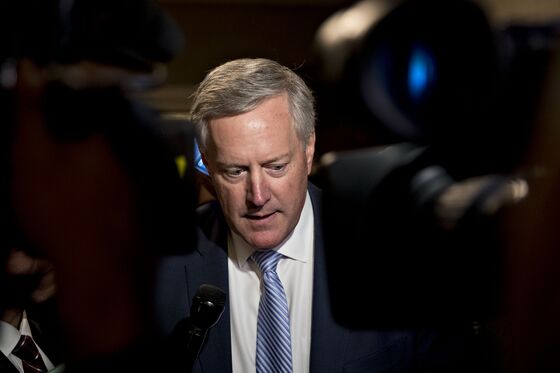 Budget director Mick Mulvaney, another candidate Trump has weighed, let White House aides know he doesn't want the job. Treasury Secretary Steven Mnuchin also told White House officials Monday he is committed to his current job. Picking Mnuchin would come with a price: another confirmation battle to replace him at Treasury while the Senate is already gearing up for a fight to confirm William Barr as the next attorney general.
Trump criticized news reports on Tuesday that indicated he was having difficulty filling the position. "Many, over ten, are vying for and wanting the White House Chief of Staff position," Trump said on Twitter. "Why wouldn't someone want one of the truly great and meaningful jobs in Washington."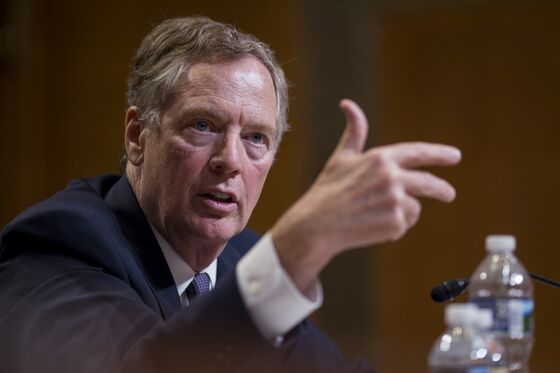 The selection process was described by several people familiar with the matter, who spoke on condition of anonymity. No candidate is a clear favorite, and Trump is famous for changing his mind.
Lighthizer was at the White House on Monday, two people said. He met with Ayers to discuss trade and other matters, one of the people said. But moving him into the post also could be disruptive since he is leading sensitive trade negotiations with China.
Meanwhile, allies of Meadows, chairman of the conservative House Freedom Caucus, worked behind the scenes to make the case for the North Carolina congressman.
"It's not something that was even on the radar until my phone blew up yesterday," Meadows said at the Capitol on Monday. "Obviously, it's something I would consider if it's right for my district and it's right for the country."
"The president has a good list of candidates. I'm honored to be considered," he added.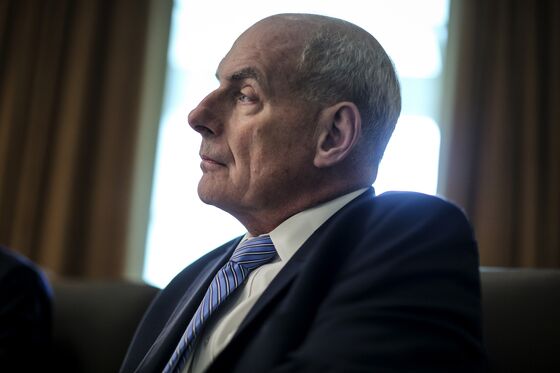 Meadows has been playing a leading role among House Republicans, recently penning a confidential memo to his colleagues about how to counter Democratic subpoenas and impeachment talk when they take over as the majority party next month. Meadows said he hasn't spoken directly with the president since Ayers's withdrawal on Sunday.
Allies of Meadows have broached the idea of him taking on the chief of staff role as a duo with Bossie acting as a second-in-command.
But Meadows has drawbacks. He has been a polarizing figure even among congressional Republicans and has developed an antagonistic relationship with the party leaders the White House needs to work with in the Capitol. He is seen as someone likely to encourage Trump's more extreme views.
Just last month, Meadows was rebuked by the House Ethics Committee, which said he had failed "to take prompt and decisive action to deal with the alleged sexual harassment" by a former chief of staff.
Meadows was not accused of harassment. But the committee found that while he banned the man from his Washington office after learning of accusations by female staffers in 2014, he kept him on his office payroll until firing him four months later. Meadows was ordered to reimburse the U.S. Treasury more than $40,000.
The president is under pressure to act quickly. Any vacuum in the White House's top management job risks encouraging the return of internal strife. Trump's administration is characterized by independent-minded senior officials and an improvisational president who relies on a network of friends and outside advisers for counsel.
The clumsy handling of the transition so far is coming into sharper focus. Ayers, 36, was part of the team that delivered the news to Kelly that Trump wanted the retired Marine general to leave, according a person familiar with the matter.
Trump met with Kelly to inform him shortly before a White House dinner for senior staff Friday evening, with Pence and Ayers joining the two partway through their meeting, the person said. Trump announced Kelly's departure to reporters the next morning only to have his preferred successor pull out by Sunday because Ayers was unwilling to commit to stay through the president's re-election.