Trump Attacks Iranian Leaders and Defends Exit From Nuclear Deal
(Bloomberg) -- President Donald Trump and Iranian President Hassan Rouhani traded barbs Tuesday in speeches just hours apart at the United Nations as the U.S. pressed its campaign to isolate the Islamic Republic with new oil sanctions coming in November.
Speaking at the UN General Assembly, Trump charged that Iran's leaders "sow chaos, death and destruction" and he called on the rest of the world to join his administration's "economic pressure" offensive against the nation. Rouhani accused Trump of "economic terrorism" and an "authoritarian" approach to international relations.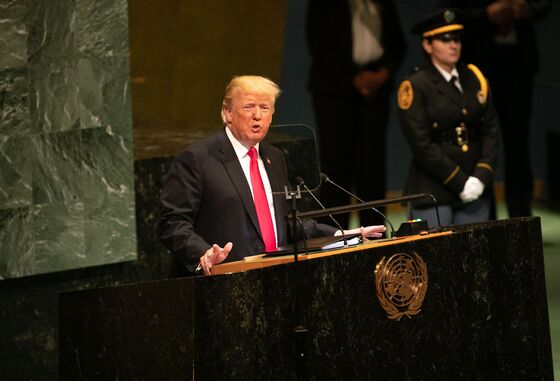 The Trump administration is trying win global support -- or at least acquiescence -- for sanctions the U.S. has imposed on Iran following his withdrawal in May from the 2015 international accord curbing Iran's nuclear program negotiated by former President Barack Obama. The administration is holding events highlighting its policies against Iran almost every day this week.
On Wednesday, Trump will host a Security Council session officially focused on non-proliferation, but the president has made clear that he intends to discuss Iranian actions at the meeting. On Friday the State Department is hosting an event focusing on human rights issue in Iran, featuring people it said were former political prisoners.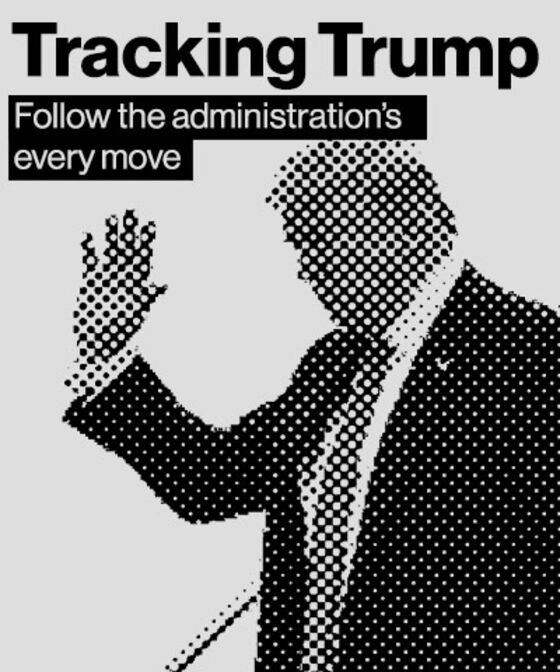 But in a sign of international resistance to the U.S. stance, foreign ministers from France, the U.K., China, Russia and the EU all met on Monday night to discuss ways to keep the nuclear deal alive.
EU foreign policy chief Federica Mogherini said after the meeting that the European Union will establish a mechanism to protect European companies' financial dealings with Iran from the impact of U.S. sanctions in a bid to keep Iranian nuclear agreement alive. And French President Emmanuel Macron said Tuesday that Trump's Iran policy was partly to blame for higher oil prices the U.S. leader has criticized.
"If he goes to the end of his logic, he'll see that it's good for the oil price that Iran can sell it," Macron said, adding that the president was trying to counter the basic market forces of supply and demand.
But it's not clear whether the financing mechanism the Europeans are discussing would work, or be sufficient to persuade companies to remain committed to business in Iran.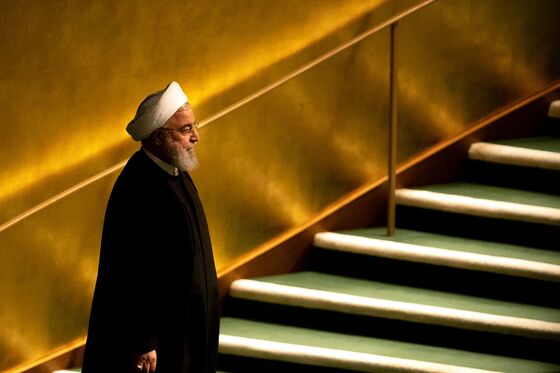 U.S. Secretary of Secretary Mike Pompeo attacked the European effort at an anti-Iran event in New York on Tuesday as "one of the most counterproductive measures imaginable." National Security Adviser John Bolton piled on, saying "the European Union is strong on rhetoric and weak on follow through."
"So we will be watching the development of this structure that doesn't exist yet and has no target date to be created," Bolton said. "We do not intend to allow our sanctions to be evaded by Europe or anybody else."
Yet Trump's leverage over Iran has been clear since he withdrew from the agreement in May and the U.S. began phasing in sanctions. The country's currency, the rial, has weakened, inflation and unemployment have climbed and oil exports are falling. Trump said Tuesday he wants to see countries significantly cutting their Iranian oil imports by the time new sanctions hit in early November.
Trump used his address to the UN General Assembly to make a diplomatic case for the U.S. policy.
"We ask all nations to isolate Iran's regime as long as its aggression continues," Trump said.
The country's regime used proceeds from the easing of sanctions following the nuclear accord to increase its military budget 40 percent and strengthen the repression of its people, Trump said, calling the deal "a windfall" for the country's leaders.
"Iran's leaders plunder the nation's resources to enrich themselves and to spread mayhem in the Middle East and far beyond," Trump said.
After threatening to "totally destroy" North Korea in his UN speech last year, Trump was not as bellicose toward Tehran. "The United States has launched a campaign of economic pressure to deny the regime funds it needs to advance its bloody agenda," he said.
Rouhani in his address portrayed Trump's withdrawal from the nuclear deal and campaign against Iran as an assault on the international institutions. He said Trump was using international security as a "toy" for domestic political purposes.
"The United States' understanding of international relations is authoritarian" and amounts to a "might-makes-right" stance, Rouhani said.
Before his speech, Trump tamped down any speculation of a meeting with Iran's leader. "Despite requests, I have no plans to meet Iranian President Hassan Rouhani. Maybe someday in the future," Trump wrote on Twitter. "I am sure he is an absolutely lovely man!"
Iranian officials say they haven't sought a meeting with Trump and wouldn't agree to one. Ali Akbar Velayati, the foreign policy adviser to Iran's supreme leader, Ayatollah Ali Khamenei, called the idea of a meeting a "frenetic dream" of Trump and his top officials that "will never turn reality," according to the state-run Islamic Republic News Agency.
Trump pulled the U.S. out of the 2015 Iranian nuclear accord while signing an agreement in principle with North Korea to abandon its nuclear program. His "maximum pressure'' moniker -- previously describing a series of global sanctions against North Korea-- has now been fitted to the administration's approach to Iran.
Bolton said Monday that more sanctions against Iran are ready. And in his speech Tuesday, he called the nuclear deal "the worst diplomatic debacle in American history."
"The days of impunity for Tehran and its enablers are over," Bolton said. "The murderous regime and its supporters will face significant consequences if they do not change their behavior. Let my message today be clear: We are watching, and we will come after you."
Iran's Rouhani said in an interview with NBC News on Monday that Trump's pressure campaign would not bring his government to the negotiating table. The U.S. would have to first re-join the nuclear accord negotiated during the Obama era, he said.
"That bridge must be rebuilt," he said. Meanwhile, Iran can withstand U.S. sanctions, he said, calling the Trump administration's threats to choke off his country's oil exports in an interview with NBC an "empty promise."