Trump Threatens to Cancel Putin Meeting After Ukraine Incident
(Bloomberg) -- President Donald Trump threatened to cancel a scheduled meeting with Vladimir Putin at the Group of 20 summit in Buenos Aires later this week, after Russia captured three Ukrainian naval vessels in the Black Sea.
"Maybe I won't have the meeting. Maybe I won't even have the meeting," Trump said Tuesday in an interview with the Washington Post. "I don't like that aggression. I don't want that aggression at all."
While the Kremlin noted Trump's comment, "preparations are continuing, the meeting has been agreed," Putin's spokesman, Dmitry Peskov, told reporters Wednesday on a conference call. "We don't have any other information from our American partners," he said.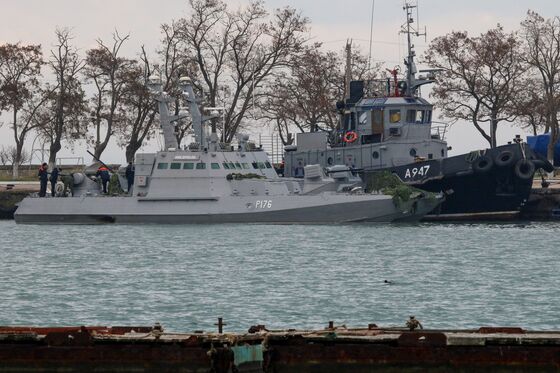 Trump said he's awaiting a "full report" from his national security team about the incident on Sunday, when Russia seized three Ukrainian ships and detained 23 sailors. Ukraine imposed martial law in some regions after Russia's move, a major re-escalation of hostilities that drew recriminations from the U.S. and European Union.
The Trump-Putin get-together in Argentina would be the first one-on-one meeting between the American and Russian presidents since a summit in Helsinki in July.