Pompeo Says Russians Talked Maduro Out of Leaving Venezuela
(Bloomberg) -- U.S. Secretary of State Michael Pompeo said Venezuela's socialist President Nicolas Maduro was prepared to leave the country amid an uprising to oust him, until Russia convinced him to stay.
"He had an airplane on the tarmac. He was ready to leave this morning, as we understand it, and the Russians indicated he should stay," Pompeo said Tuesday during an interview with CNN. He added that Maduro had been headed for Havana.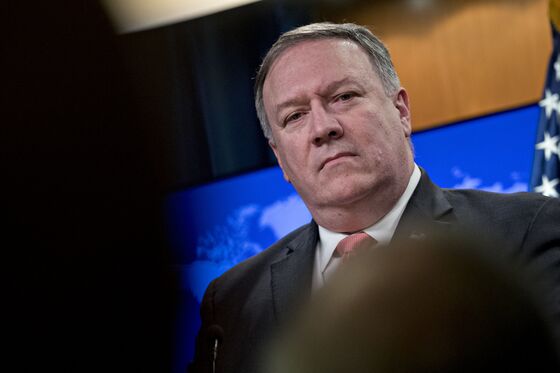 Moments before the interview was broadcast, President Donald Trump threatened a "full and complete" embargo of Cuba and said he would impose "highest-level sanctions" on the country if it continued military operations in Venezuela, where opposition leader Juan Guaido called for a military uprising.
"Hopefully, all Cuban soldiers will promptly and peacefully return to their island!" Trump tweeted Tuesday, saying foreign soldiers had caused "death and destruction to the Constitution of Venezuela."
Trump's national security adviser, John Bolton, said earlier Tuesday that "Cuban thugs" were threatening members of the Venezuelan military that might otherwise support Guaido. The U.S. claims of Cuban action in Venezuela couldn't be immediately confirmed.
Cuba's foreign minister, Bruno Rodriguez, in a tweet called Bolton "is pathological liar who misinforms Trump." He said there were "no Cuban troops in Venezuela."
Guaido proclaimed the end of Maduro's regime earlier on Tuesday, and he and other opposition leaders attempted to reach the center of Caracas, the symbolic stronghold of the government. But national police, guardsmen and armored vehicles blocked a main artery of the capital and turned back crowds with volleys of tear gas and plastic buckshot.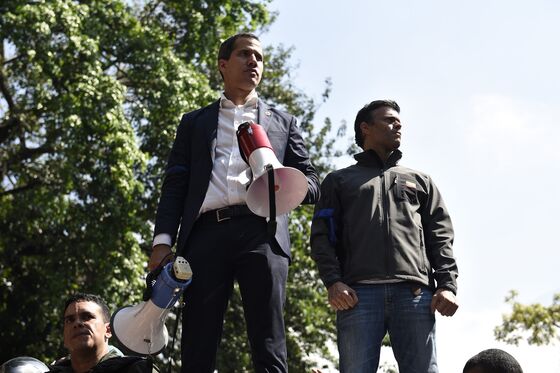 Trump's threat against Cuba is his latest attempt to ratchet up pressure on Havana and reverse an effort by the Obama administration to improve diplomatic relations with the island nation. Earlier this month, the administration announced it would reduce the maximum quarterly remittance Cuban-Americans can send to Cuba and enforce sanctions against those dealing in assets seized from Americans after the 1959 revolution.
Pompeo said in a Fox News interview that Maduro "was ready to go. He made a decision that we had been urging him to make for quite some time. And then he was diverted from that action by the Russians."
That claim also could not be immediately verified. Pompeo declined in both interviews to describe incentives or assurances the U.S. may have offered Maduro to leave.
"We've been very clear what are the expectations for Maduro's departure -- for the departure of others, too," Pompeo said on Fox. He also described Maduro as "hiding" in response to a question about a Maduro tweet claiming in Spanish that he had "nerves of steel."
"Nerves of steel hasn't showed himself very much today," Pompeo said. "While Juan Guaido is out talking to the people of Venezuela -- he's on the street shaking hands, rallying people behind him -- while Nicholas Maduro has been hiding for the whole day."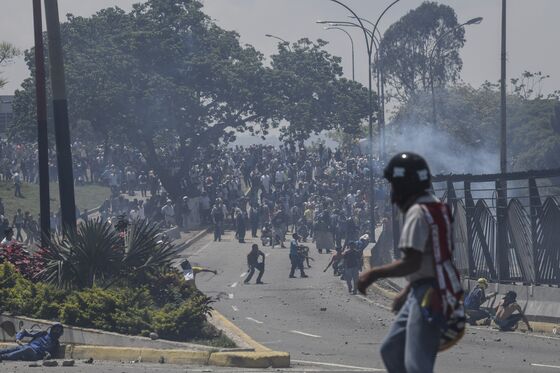 Also Tuesday, Bolton announced a number of steps designed to intensify pressure on Maduro's government. He publicly admonished Venezuelan officials – including Defense Minister Vladimir Padrino, Supreme Court chief justice Maikel Moreno and presidential guard commander Ivan Hernandez Dala – who he said had privately backed a transition of power.
The White House offered to remove economic sanctions from regime officials who allowed Guiado to seek power. And White House Acting Chief of Staff Mick Mulvaney reiterated the administration's vaguely threatening line that "all options are on the table" when it comes to military action.