Trump Talks Up Potential Progress With North Korea Before Summit
(Bloomberg) -- President Donald Trump emphasized the potential for progress with denuclearizing North Korea as he prepared to depart for Vietnam for a second meeting with Kim Jong Un, even as Secretary of State Mike Pompeo said talks will take time and that a third summit may be necessary.
In three tweets on Sunday before leaving for Hanoi to meet the North Korean leader, Trump praised Chinese and Russian support and cited the potential for fast economic development in North Korea if it abandons its nuclear program.
"Chairman Kim realizes, perhaps better than anyone else, that without nuclear weapons, his country could fast become one of the great economic powers anywhere in the World," Trump said on Twitter.
Trump lauded sanctions placed on the border by China and Russia. Chinese President Xi Jinping has been "very helpful" in supporting talks with Kim because "the last thing China wants are large scale nuclear weapons right next door," Trump said.
"Denuclearization?" Trump ended one tweet talking about the progress he and Kim expect after their first meeting in June in Singapore, where they agreed to work toward the "complete denuclearization of the Korean Peninsula." Progress has sputtered since then, with no clear path outlined for achieving that goal.
Director of National Intelligence Dan Coats testified before a Senate panel last month that "we continue to observe activity inconsistent with full denuclearization" and that U.S. intelligence agencies believe Kim is unlikely to disarm because "North Korean leaders view nuclear arms as critical to regime survival."
Pompeo said on "Fox News Sunday" there's been no change to U.S. policy to have Kim give up his nuclear weapons. The summit might be longer than two days if needed, and "there may have to be another summit" because "this is going to take time," Pompeo said.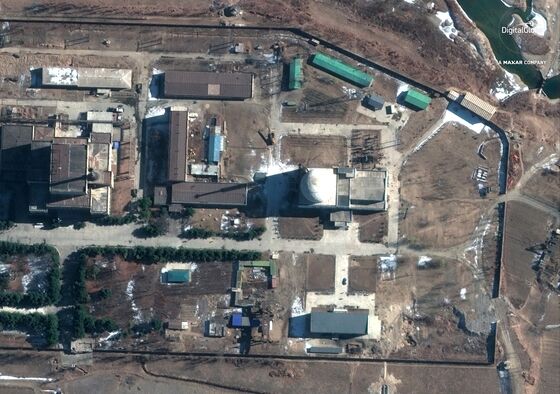 "He promised he'd denuclearize," Pompeo said in a separate interview on CNN's "State of the Union." "We hope he'll make a big step towards that in the week ahead."
Pompeo said sanctions on North Korea will only be lifted once the county completely denuclearizes, and that the standard for doing that is "full verified denuclearization."
Pressed on the lack of progress, Pompeo said the Obama administration's policy on North Korea was "test, pray and cower" -- "let 'em test missiles, let 'em test nuclear weapons, pray they stop and cower when the North Koreans made a threat."
Republican Senator Lindsey Graham of South Carolina said on Fox's "Sunday Morning Futures" that he hopes this week's talks will produce a road map and a timetable. When asked whether Trump could back off of a demand for full denuclearization, Graham said, "let's give Trump the latitude he needs."
While Pompeo declined on "Fox News Sunday" to discuss the possibility of a peace treaty to formally end the Korean War, Graham suggested that could be part of a resolution.
"How does this end? A peace treaty between the United States, China, South Korea, North Korea," Graham said. "They give up their nukes. We help them develop their economy and all ends well."