Trump Stuck Between Two Key Allies as Khashoggi Fallout Expands
(Bloomberg) -- Almost three weeks after the death of Jamal Khashoggi in Istanbul, Saudi Arabia and Turkey have finally laid out competing versions of the journalist's fate. For the U.S., now comes the hard part.
President Donald Trump must decide which of the conflicting story lines to endorse, or whether to just wait for more evidence and accusations to emerge in a case that has put two of America's key allies in an increasingly tense face-off.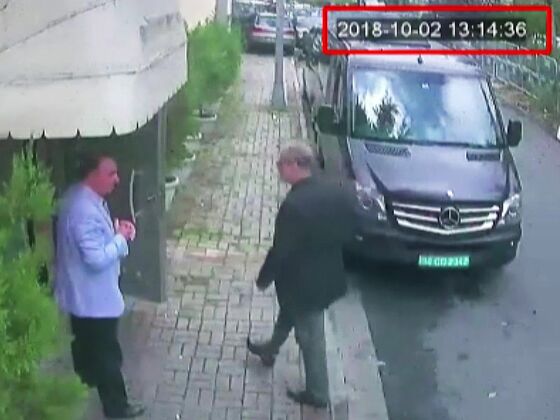 It's not just a matter of weighing public arguments and covert intelligence. On the one side is Saudi Arabia, a longtime ally central to the U.S. strategy to counter Iran. On the other is Turkey, the NATO partner that hosts thousands of U.S. troops.
For a president who considers himself a deal-maker who can shape the course of international events, there isn't a clean deal to make. Neither Saudi Arabia's widely challenged story line (Khashoggi was killed when a discussion escalated into an altercation inside the Saudi consulate in Istanbul) nor Turkey's grimmer version of events (he was murdered there and dismembered with a bone saw) offers Trump an easy exit ramp from a crisis that has prompted Congress to call for penalties against Riyadh.
"One misstep in these relations can cause even more messes in the region," said Paul Sullivan, a specialist on Saudi Arabia at Georgetown University in Washington. "Think of a huge spider web of relations, both negative and positive, in a dimly lit room. Which strand on the web do you pull" and "how is that web connected with other webs, like China and Russia?"
Outside observers and former government officials say that despite the complexities, the situation actually gives the U.S. some leverage. As a way out, Trump could pressure Saudi Arabia to ease its blockade against Qatar, which is an ally of both the U.S. and Turkey. Trump also could pressure Saudi Arabia to wrap up the war in Yemen, which the UN has called the world's worst humanitarian crisis.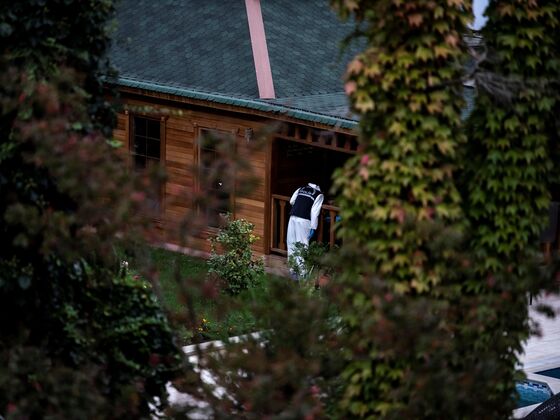 "Strategically, you would think that Trump would try to use this leverage to get compromises on a number of issues of concern," said Randa Slim, director of the Track II Dialogues initiative at the Middle East Institute in Washington.
But with more questions than answers emerging each day, the U.S. finds itself with little room for maneuver.
The question of Trump's next move only became more urgent on Tuesday, when Turkey's President Recep Tayyip Erdogan gave a speech in which he rejected the kingdom's evolving narrative of Khashoggi's killing on Oct. 2. Erdogan urged Saudi King Salman bin Abdulaziz to bring those responsible to account, no matter their title.
That was read by most Middle East analysts as a veiled jab at Mohammed bin Salman, the 33-year-old crown prince who is seen as the true power behind the Saudi throne. Some of his top security aides have been implicated in Khashoggi's death.
Trump told the Wall Street Journal in an interview on Tuesday that he didn't think King Salman knew about the killing in advance. Asked about the crown prince, though, Trump said, "Well, the prince is running things over there more so at this stage. He's running things, and so if anybody were going to be, it would be him."
Saudi Arabia's argument that the 59-year-old Khashoggi, a prominent critic of the prince, was killed in the heat of a fight leaves at least one key question: Where's his body? The result is that Saudi Arabia's approach has been met with broad skepticism not only from Turkey but also from global leaders and key U.S. lawmakers.
Republican Senator Rob Portman said if the crown prince was involved in the killing, he hopes "that there will be a decision to change the leadership," with the king fully asserting himself as ruler. He added that he expects classified briefings on the killing for members of Congress after the midterm elections next month.
Statements from Trump and his administration have underscored the difficulty they face.
On Tuesday, Trump said the Saudi response was "one of the worst in the history of cover-ups," and Secretary of State Michael Pompeo said the U.S. is revoking or will deny visas to 21 suspects -- pointedly avoiding giving details on their names or nationalities.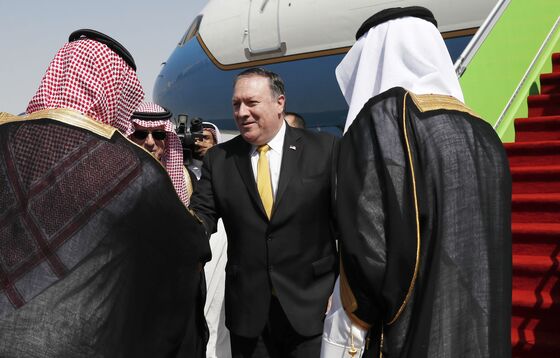 Trump then signaled that he will be kicking at least some responsibility for responding to the killing to Congress, saying he'd like a bipartisan recommendation on next steps.
"In terms of what we ultimately do I'm going to leave it very much -- in conjunction with me -- up to Congress," Trump told reporters Tuesday in the Oval Office.
At the same, Trump and Pompeo have said repeatedly that the U.S. needs to keep in mind its decades-old alliance with Saudi Arabia. In a further indication of the administration's ambivalence, Trump sent Central Intelligence Agency Director Gina Haspel to Turkey to gather more evidence of what happened.
"I know that when the CIA director returns, she will be briefing the president, myself and our entire team on what the Turks have assembled," Vice President Mike Pence said Tuesday. Trump added that he expects to learn much more about the killing in the next 2 to 3 days.
The challenge is that Erdogan's government has only released information about Khashoggi's death by degrees, with each revelation apparently designed to further discredit Saudi Arabia's story. The possibility that more revelations may be in store gives Turkey its own leverage over the U.S. and may make Trump even more reluctant to come to any final conclusion about what happened.
"I don't think the U.S. chooses one side over the other," Tuqa Nusairat, deputy director of the Rafik Hariri Center for the Middle East at the Atlantic Council. "They have to push the Saudis to reveal more information, and to take ownership of this botched situation, and at the same time they need to push Turkey to moderate its information-sharing in a way that doesn't completely force the U.S. to make a serious decision."