Trump Still Holding Open Possibility of Emergency Declaration, Sanders Says
(Bloomberg) -- President Donald Trump's administration is still considering declaring a national emergency on the U.S.-Mexico border as a government shutdown over his proposed wall stretches on, White House Press Secretary Sarah Huckabee Sanders said.
"It's something we're still looking at," Sanders told reporters Wednesday morning. "The best solution is to be able to work with Congress to get this done. We can close a lot of the loopholes, fund border security fully and that's what we're hopeful to do."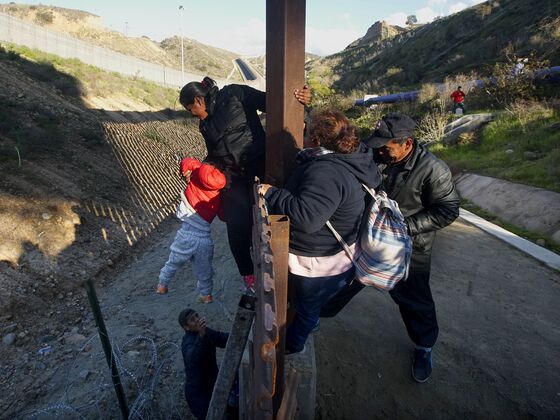 Sanders also told Fox News on Wednesday that declaring the emergency was "certainly still an option."
Trump, in a prime-time address from the Oval Office on Tuesday night, reiterated his claims that people and drugs entering the country illegally across its southern border are responsible for committing crimes and that a wall would help thwart them. In a Democratic rebuttal, House Speaker Nancy Pelosi and Senate Minority Leader Chuck Schumer demanded the president first end the shutdown, then discuss border security. None offered new options to end the impasse.
With little hope of a breakthrough in negotiations -- and the shutdown now in it's 19th day -- Fitch Ratings Ltd. warned Wednesday of a possible cut to the U.S. triple-A sovereign credit rating later this year, according to Reuters.