Trump Squeezes an Iran Hardened by Isolation: Balance of Power
Donald Trump's decision to tighten sanctions against Iran's oil exports may push the Islamic Republic into one of its worst economic crises since the 1979 overthrow of the U.S.-backed Shah. Whether the president will achieve what he wants is another matter.
Even before the move, the rial had dropped two thirds against the dollar, and the economy was set to shrink 6 percent this year, according to the International Monetary Fund. Now inflation could spike to 50 percent, on par with Sudan and outstripping every other country apart from Venezuela and Zimbabwe.
Trump's goal is to roll back what he calls Iran's destabilizing presence in the Middle East. But critics say it will only galvanize hardliners and weaken moderates who favor ending international isolation.
China, India and Turkey, major buyers of Iranian crude, have signaled they oppose the tightened sanctions, a potential headache for a U.S. administration already mired in tussles ranging from trade and climate change to arms control.
Iran has endured worse, including during its war with Iraq and at the height of U.S. sanctions in 2012. But with hopes raised so high by the 2015 nuclear deal, and scattered protests over the past year, the ruling elite have reason to be watching nervously.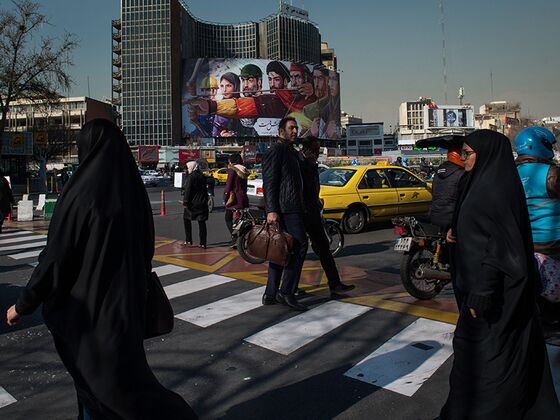 Hidden backdoors | Vodafone has acknowledged to Bloomberg that it found vulnerabilities going back years with equipment supplied by Huawei for the carrier's Italian business. Vodafone says the issues found in 2011 and 2012 were resolved, but the revelation may further damage the reputation of a major symbol of China's global technology prowess — just as the U.S. pressures global allies to ban the Chinese firm from next-generation 5G networks contending that components could be used for spying.
Earlier, the British ambassador to the UN said the U.K. may defy the U.S. as long as the country's national security isn't jeopardized.
Upping the ante | Trump is suing to block Deutsche Bank and Capital One from complying with congressional subpoenas targeting his bank records, escalating his showdown with House Democrats investigating his finances. The president's lawyers characterized lawmakers' demands for information from the lenders as an attempt to "ferret about for any material that might be used to cause him political damage." Administration officials have also refused to comply with Democrats' requests to testify.
Narrow path | Speaker Nancy Pelosi is leading House Democrats in a delicate dance. She's trying to convince party progressives that providing Medicare for all Americans is being taken seriously, while assuring moderates the House won't move too far, too fast. Her chamber plans the first-ever hearing today on a sweeping Medicare for All proposal, an idea the left wants to make a central part of its 2020 campaigns for the White House and Congress.

Still around | Islamic State released a video of its leader, Abu Bakr al-Baghdadi, seated next to a Kalashnikov and surrounded by his inner circle, marking his first public appearance since he announced his caliphate five years ago. In a separate audio file, al-Baghdadi discusses the attack in Sri Lanka and the group's territorial defeat in the Syrian village of Baghouz. The recordings appear to be an attempt not just to prove he's alive but also to emphasize the militant group's steadfastness.
Arms binge | Defense spending in Turkey has surpassed the world's top 15 arms purchasers, a reflection of the burden on the country's strained finances after its foray into neighboring Syria, where it fought both Islamic State and U.S.-backed Kurdish forces. Spending on NATO's second-largest army rose 24 percent to $19 billion in 2018. Worldwide, military spending rose 2.6 percent last year to $1.82 trillion.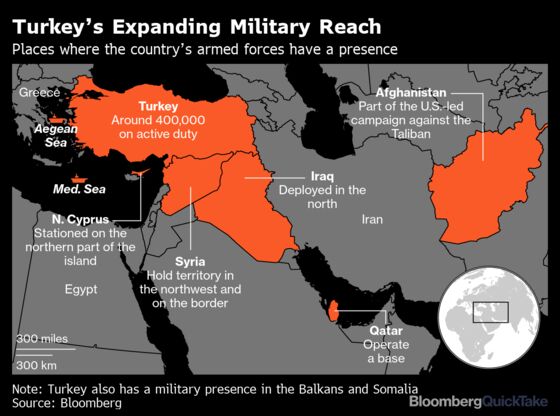 And finally ... It's the end of an era in Japan, as Emperor Akihito became the first monarch in 202 years to relinquish the Chrysanthemum Throne. The 85-year-old Akihito — the son of wartime leader Hirohito, who was revered as a living deity — stepped aside after 31 years to make way for his son, 59-year-old Crown Prince Naruhito. The new monarch's ascension kicks off months of coronation ceremonies ushering in a new era: Reiwa, or "auspicious harmony."