Trump Says Khashoggi's Missing Body Is a Concern
(Bloomberg) -- President Donald Trump said it's a concern that Saudi Arabian officials haven't specified the location of the body of Jamal Khashoggi, the U.S.-based journalist who died after entering the Saudi consulate in Turkey.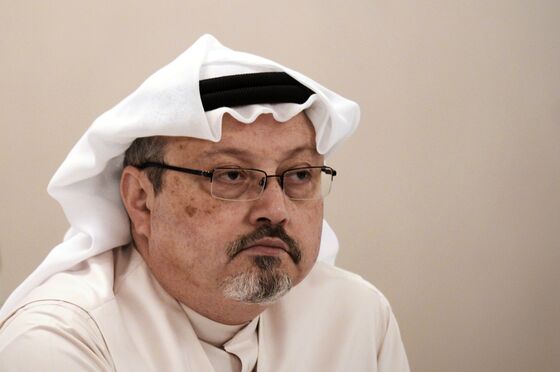 Speaking to reporters in Nevada on Saturday, Trump said he won't be "satisfied until we find the answer," about the Saudi critic. But he reiterated that the crisis shouldn't have a bigger impact on U.S. ties to the kingdom, including billions in expected arms sales.
Reversing earlier denials of involvement in Khashoggi's disappearance on Oct. 2, Saudi authorities said Saturday an initial probe showed that the Washington Post contributor was killed after "discussions" at the consulate turned physical. Khashoggi died after he was placed in a choke hold, a person with knowledge of the Saudi probe said.
King Salman removed a top adviser to Crown Prince Mohammed bin Salman and prosecutors detained 18 people involved in the case. Trump said Saturday he would be talking to Prince Mohammed soon.