Trump Says He Won't Overrule Whitaker If He Limits Mueller
(Bloomberg) -- President Donald Trump said he wouldn't stop acting Attorney General Matthew Whitaker if he curtails special counsel Robert Mueller's investigation into possible collusion by Trump campaign officials with Russian interference in the 2016 presidential election.
"It's going to be up to him," Trump said when anchor Chris Wallace asked about the scenario in a "Fox News Sunday" interview. "I think he's astute politically. He's a very smart person."
Whitaker has been a critic of the special counsel's probe. Trump, who has regularly blasted Mueller's investigation as a "witch hunt," fired Attorney General Jeff Sessions on Nov. 7 and named Whitaker acting attorney general.
Pressed a second time on whether he would overrule Whitaker if he placed limits on Mueller's investigation, Trump responded, "I would not get involved."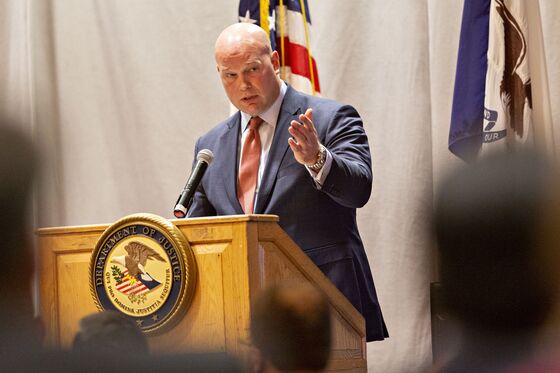 Trump also said his written answers to questions the Mueller team posed to him is likely all he will provide the special counsel, though he will weigh any follow-up request from the prosecutor for a sit-down interview.
"I hope it solves the problem, if it doesn't, you know, I'll be told and we'll make a decision at that time," Trump said. "But probably this is the end."
Trump said Saturday he had finished written answers to questions Mueller's team has asked him and would turn them in during the coming week.
"We gave very, very complete answers to a lot of questions that I shouldn't have even been asked, and I think that should solve the problem," Trump said in the Fox News interview.
Democrats in Congress have called for Whitaker to recuse himself from overseeing the Mueller probe and have questioned whether his appointment is constitutional because the Senate didn't confirm him for his most recent position as Sessions's chief of staff.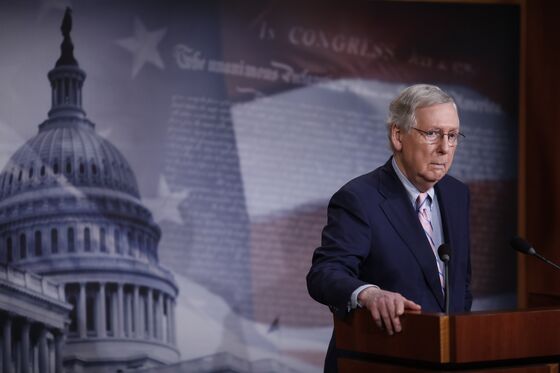 The Justice Department's Office of Legal Counsel issued a 20-page legal opinion last week defending the appointment as legal, and Senate Majority Leader Mitch McConnell last week blocked two senators from bringing up legislation to protect Mueller's investigation from any efforts by the Trump administration to thwart it.
Republican Senator Jeff Flake of Arizona, who is retiring at the end of this year, has said he will refuse to advance any judicial nominees in the Judiciary Committee or confirm any judges on the Senate floor until the Mueller bill is brought to the floor for a vote.
Speaking on CNN's "State of the Union" on Sunday, Flake said a measure protecting Mueller could be attached to a spending bill if necessary.
"How in the world my colleagues don't see this as priority now, I just don't understand," Flake said. "So it does need to come to the Senate floor. And I think it's worth using a little leverage here."
Congress probably doesn't have the power to force Whitaker to recuse himself from the Mueller probe, but he should do it, Democratic Representative Elijah Cummings of Maryland, expected to become chairman of the House Oversight Committee, said on CBS's "Face the Nation."
"I don't think that he's the proper person to be in that position," Cummings said.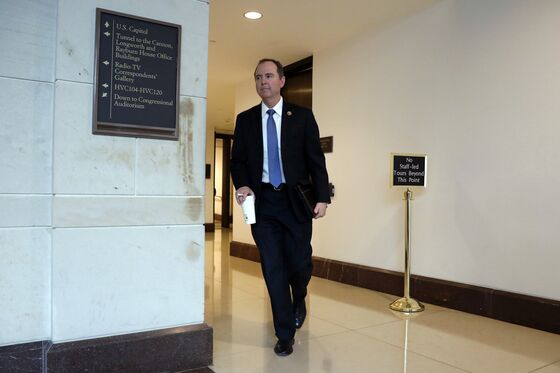 Democrats will expose any attempts to interfere with the investigation, said Democratic Representative Adam Schiff of California, who's in line to become chairman of the House Intelligence Committee.
"The biggest flaw from my point of view is that he was chosen for the purpose of interfering with the Mueller investigation," Schiff said on ABC's "This Week."