Trump Says He Wants Turkey's Khashoggi Recording 'If It Exists'
(Bloomberg) -- President Donald Trump said his administration has asked the Turkish government for audio or video recordings of Jamal Khashoggi's death in the Saudi Arabian consulate in Istanbul, and that he expects to learn what happened to the journalist by the end of the week.
"We have asked for it if it exists," Trump told reporters in the Oval Office on Wednesday, when asked if he'd requested the alleged recordings. The New York Times reported that Turkish officials have said there are recordings of Khashoggi's murder and dismemberment within the consulate.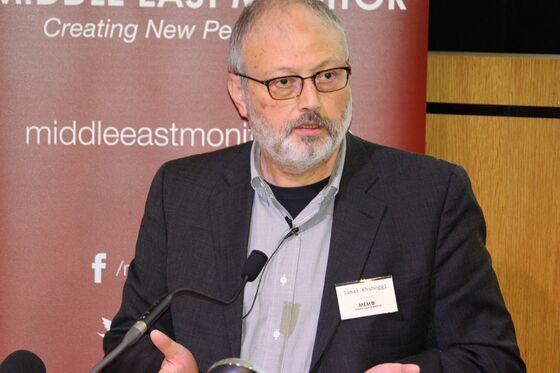 Asked whether he'd instructed the FBI to investigate the case, Trump responded: "I'm not going to tell you."
Khashoggi's death has thrown the relationship between the U.S. and Saudi Arabia into turmoil. Trump has cultivated close ties with the country's de facto leader, Crown Prince Mohammed Bin Salman, and the president has expressed doubt that Prince Mohammed is responsible for Khashoggi's disappearance or knows what happened to the journalist.
Khashoggi, a critic of Prince Mohammed's regime, hasn't been seen since he entered the consulate Oct. 2 to retrieve a document for his planned wedding.