Trump Pardons Susan B. Anthony for an Illegal Vote in 1872
(Bloomberg) -- President Donald Trump on Tuesday issued a posthumous pardon to Susan B. Anthony, the campaigner for giving American women the right to vote who was arrested for casting a ballot in 1872.
"As we commemorate the centennial of the ratification of the 19th Amendment — known as the Susan B. Anthony Amendment — this grant of full clemency recognizes and pays tribute to the advocacy, perseverance, and leadership of a truly remarkable woman and an American hero," the White House said in a statement on Tuesday night.
"Women dominate the United States -- I think we can say that very strongly," Trump said in a White House event earlier in the day.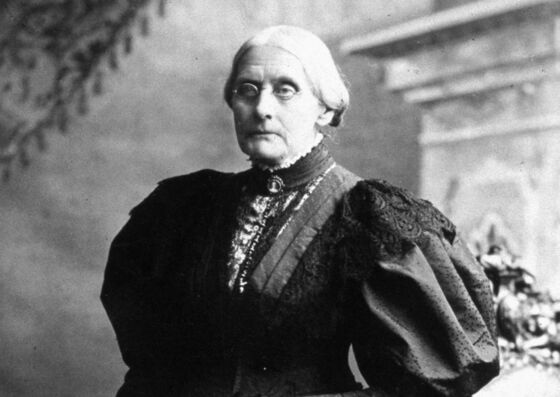 Anthony was tried and fined $100 for her act, and her prosecution brought national attention to the suffrage movement, according to website womenshistory.org.
Attendees at the ceremony included Marjorie Dannenfelser, president of Susan B. Anthony List; Heather Higgins, president of Independent Women's Voice; Kay Coles James, president of Heritage Foundation and Karen Hill, chief executive officer of the Harriet Tubman National Historic Park, among others.
Anthony died in 1906, 14 years before women across the U.S. were given the right to vote with the passage of the 19th Amendment in 1920, although women in some states already had voting rights. The amendment was ratified on Aug. 20 of that year.
Anthony has been criticized by some modern historians and advocates for minority rights for largely excluding Black women from her movement, and the National Susan B. Anthony Museum & House says on its website that visitors to the site frequently ask whether she was a racist. The organization argues that she was an abolitionist.