Trump Resists Saudi-Crisis Pressure, Citing $450 Billion at Risk
(Bloomberg) -- President Donald Trump said $450 billion in investments are at stake as Congress raises pressure on him to punish Saudi Arabia for the presumed death of journalist Jamal Khashoggi, and he promised to involve lawmakers in any U.S. response.
Sanctions "could be considered," he said.
Trump has previously said he opposes canceling what he says is a $110 billion deal for U.S. weaponry the Saudis intend to buy. But he cited a figure four times that much in remarks on Thursday, apparently assigning a specific price tag to a package of vague deals and commitments signed with the Saudis when Trump traveled to Riyadh in May 2017, including some of the weapons purchases.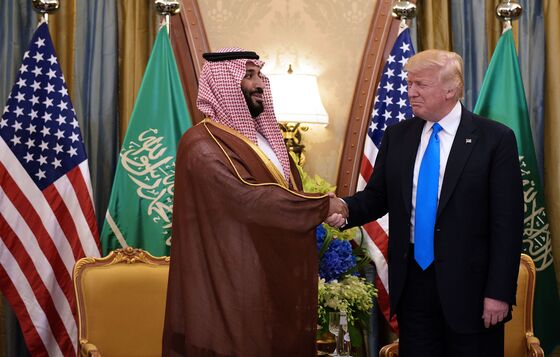 "Saudi Arabia has been a great ally of ours. That's why this is so sad," Trump told reporters in Scottsdale, Arizona, after signing a memorandum on Western water rights.
Trump appeared to shift responsibility to Congress for the eventual American response. After praising lawmakers -- including Republican Senator Lindsey Graham of South Carolina, who has sharply criticized Crown Prince Mohammed bin Salman over the episode -- Trump said he is "going to have very much Congress involved" in determining the U.S. response.
The president added that there were "other things" the U.S. could do that wouldn't involve jeopardizing economic deals with Saudi Arabia. He said he hoped lawmakers would "see their way clear" to preserving the agreements.
Saudi Arabia's leaders have promised the U.S. to reveal within days what happened to Khashoggi, who lived in the U.S. and wrote for the Washington Post, after he entered the Saudi consulate in Istanbul on Oct. 2 to retrieve a document for his wedding. He hasn't been seen since.
Turkish officials say the journalist was ambushed by Saudi agents, murdered and his body dismembered. The Saudis have only said that he left their consulate unharmed, without providing any evidence for a claim that appears more implausible with each passing day.
Saudi Arabia enjoys far greater respect in the Oval Office than in the Capitol. Many lawmakers harbor a distrust of the kingdom dating to its connection to the Sept. 11 attacks. Its bloody involvement in Yemen's civil war and interference in Lebanese politics have cost it further American support.
Just two years ago, Congress passed legislation allowing Saudi Arabia to be sued for its involvement in the Sept. 11 attacks. Though the Saudi government wasn't found to have had a formal role in the attacks, 15 of the 19 hijackers were Saudi citizens.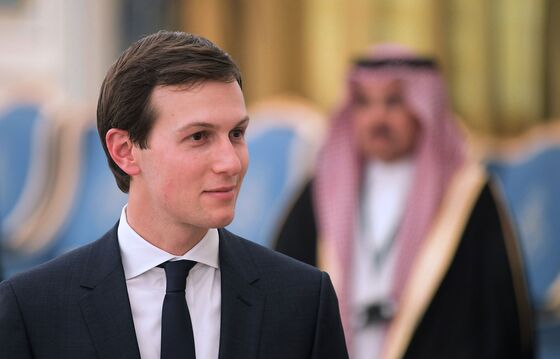 The Trump administration, meanwhile -- led by the president's son-in-law, Jared Kushner -- has drawn ever closer to the Saudis as it fashions a strategy in the Middle East that revolves around the kingdom.
Senator John Kennedy, a Louisiana Republican, said Wednesday that U.S. options include expelling Saudi diplomats, securing a United Nations resolution criticizing the kingdom's behavior, curtailing arms sales or enacting sanctions on Saudi officials.
Graham, who is one of Trump's most stalwart allies in Congress, described the crown prince as "toxic" and a "wrecking ball" in an interview on "Fox and Friends" on Tuesday.
Trump and Secretary of State Michael Pompeo initially placed inordinate weight on Saudi denials that the kingdom was responsible for Khashoggi's disappearance, and the president sought to downplay the affair.
Trump has repeatedly pointed out that Khashoggi was not a U.S. citizen and on Monday floated the notion that "rogue killers" may have been involved. Trump admitted in an interview with the Associated Press on Tuesday that the idea had been suggested to him by King Salman of Saudi Arabia.
Trump lamented in the same interview that the Saudis were considered "guilty until proven innocent." On Wednesday, he called them a U.S. "ally."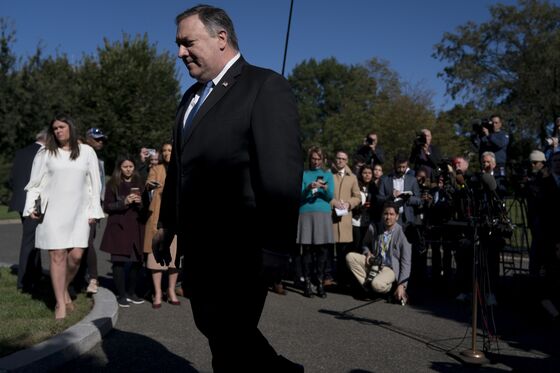 Yet by Thursday, Trump warned of "very severe" consequences over Khashoggi's apparent death, saying that his administration is waiting for the results of three different investigations into what happened. His warning came after he was briefed earlier in the day by Pompeo, who had just returned from a trip to discuss the matter with Saudi Arabia and Turkey.
"We're going to know over the next two or three days," Trump said on Friday. "I might know a lot by Monday."