Trump to Pick U.S. Attorney for a Top Justice Department Slot
(Bloomberg) -- President Donald Trump will nominate Jessie Liu, U.S. Attorney for the District of Columbia, to be third in command at the Justice Department, according to two U.S. officials who asked to remain anonymous because the announcement hasn't been made.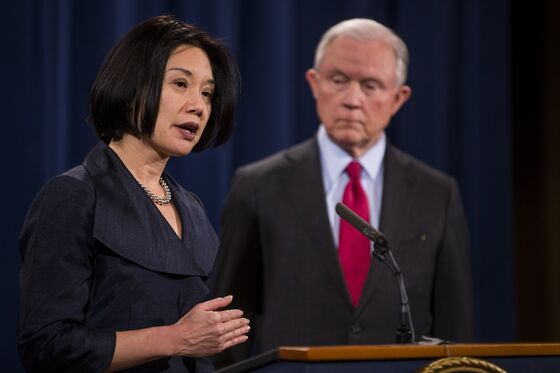 Liu is being picked to be associate attorney general, a high-ranking position that oversees the department's antitrust division, civil division, tax division and other components.
As U.S. Attorney in Washington, Liu has been in charge of several high-profile prosecutions, including cases handed off from Special Counsel Robert Mueller.