Trump's State of the Union Speech to Be Rescheduled, Pelosi Says
(Bloomberg) -- President Donald Trump's annual State of the Union address will be rescheduled once the government has reopened, House Speaker Nancy Pelosi told reporters Friday.
"The State of the Union is not planned now," said Pelosi of California. "When government is open we will discuss a mutually agreeable date."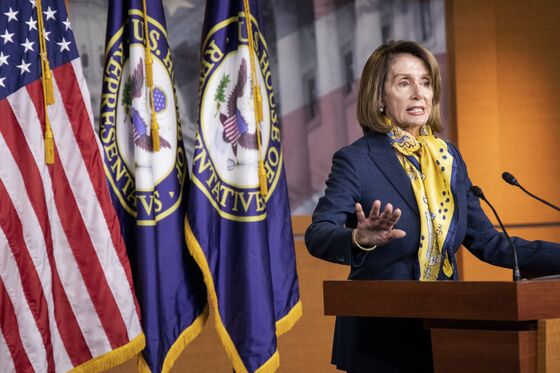 The president on Wednesday acquiesced to Pelosi's cancellation of his planned Jan. 29 State of the Union address in her chamber until the partial government shutdown ended.
Trump agreed on Friday to re-open the shuttered federal agencies for about three weeks without any guarantee Congress would provide money for his proposed border wall. The Senate and House are expected to vote Friday to end the 35-day shutdown, and Trump has said he'll sign the legislation.