Trump's Broadsides Against Racial Justice Efforts Dismay 2020 Voters
(Bloomberg) -- President Donald Trump's latest salvos about Confederate flags and statues and his attacks on racial-justice protesters may provide affirmation to his core supporters, but the rhetoric is increasingly out of step with the way most Americans think in 2020.
In the last two days, Trump has condemned Nascar's decision to ban the Confederate flag from its raceways and criticized its only Black driver, Bubba Wallace. Trump also defended the professional sports teams Washington Redskins and Cleveland Indians, which are considering changing their names and mascots, and called Black Lives Matter "a symbol of hate."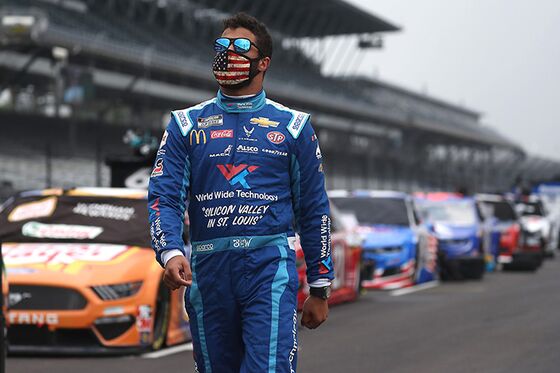 His tweets on these subjects are liked by tens of thousands of his followers and he insists a "silent majority" supports these views.
And Trump isn't trying to appeal to a majority, silent or otherwise, but instead recreate his narrow margins that brought him victory in 2016. But a striking number of polls indicate that Americans will be much less receptive to these arguments than they were just four years ago, adding to his re-election trouble signs.
A Monmouth University poll released Wednesday shows that 62% of Americans believe Trump is making race relations worse.
A majority of Americans support removing Confederate statues from public places, believe police are more likely to use force against Black suspects and support the Black Lives Matter movement.
The Monmouth poll also found that 71% of Americans now believe the Black Lives Matter movement has exposed real racial disparities in the country. In 2016, that number was 58%.
On each measure, that is a reversal from the majority of public opinion in 2016. Lydia Saad, a senior editor at Gallup, said voters view Trump's stances on those issues much differently than they did in 2016, when his message swept him into the White House. "He may be running the same campaign, but it's not going to play out the same way," she said.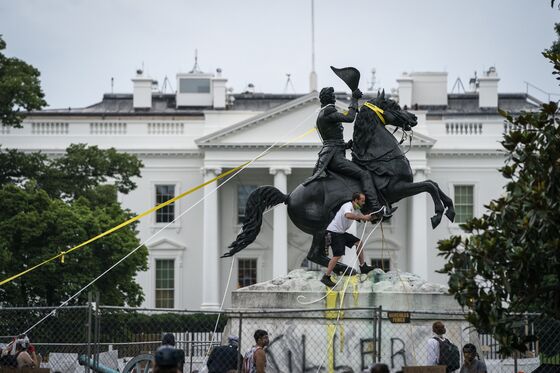 Trump's job approval has consistently remained around 40%, but his re-election chances against Democratic nominee Joe Biden have been steadily slipping since June, with voters unhappy with his response to the coronavirus pandemic and the nationwide protests against police brutality.
Biden now has the support of 49.6% of voters to Trump's 40.9% in the RealClearPolitics average of polls.
Trump has long stoked racial resentment, leading the so-called "birther" movement that questioned Barack Obama's U.S. citizenship. He launched his 2016 campaign with arguments that Mexicans who cross the border illegally are "rapists" and criminals.
Before the virus became Americans' primary focus, Trump initially centered his re-election case on the thriving economy, seeking to peel off Black voters from Biden by highlighting criminal justice reform and jobs gains among non-White workers.
And even though polls also show a majority of Americans still trust Trump more to repair the economy, he has focused squarely on the issue of race in America. He rails against efforts to remove monuments to Confederate leaders and against those protesting killings of Black people by police.
A Monmouth University poll taken in the summer of 2016 showed that roughly one-third of respondents said police officers were more likely to use excessive force against a Black suspect than a White one.
In June of 2020, that number had jumped to 57%.
Other polls show a broader shift on racial issues. A CBS News poll in June found that the percentage of Americans who believe there has been real progress against racial discrimination dropped dramatically since 2015, after decades in which it had slowly grown.
A Quinnipiac University poll in mid-June showed that 52% of voters support removing Confederate statues from public places, up from 39% in 2017. And a poll from the Pew Research Center found that two-thirds of adults support the Black Lives Matter movement.
Trump has maintained his position that, if anything, police should be more rough. The president pressured governors to let police "fight back" against Black Lives Matters demonstrators and took to Twitter to threaten protesters near the White House with "the most vicious dogs" and military deployments.
Patrick Murray, director of polling at Monmouth, said Trump tends to divide issues like police brutality into two starkly different sides – either you support "law and order" or you're with the "protesters, anarchists, agitators, looters or lowlifes," as he tweeted recently.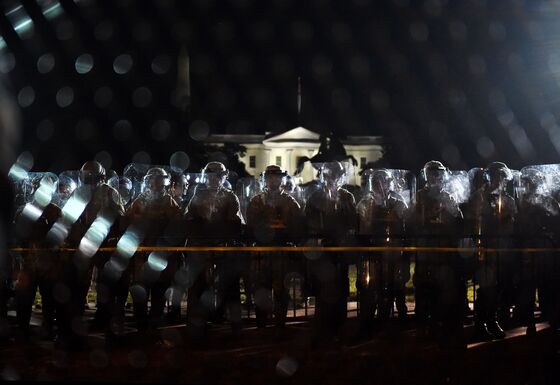 While that approach helped him in 2016, it may now be driving more people who were on the fence over to the protesters' side, he said.
"Within a year of him taking office, people were starting to dig in and take stronger positions on things," he said. "This is the starkest example we have seen."
Public opinion on other issues Trump appears to care deeply about has shifted away from him as well, but not as dramatically. Under Trump, record high numbers of Americans have said they worry about race relations and would like more immigration.
Some of those numbers represent yearslong trends that predate Trump.
On immigration, Saad said that Americans have generally become more supportive since the late 1990s, when roughly two-thirds told pollsters that the number of new immigrants should be cut back.
By the time Trump ran in 2016, only 38% of respondents wanted to decrease immigration, as Trump proposed. In a poll released July 1, Gallup found that 34% of Americans, up from 27% a year earlier, want to see immigration to the U.S. increased, the highest support for expansion since 1965. The number of those opposing immigration was at a record low of 28%, and 36% said it should stay at the present level.
Robert Shapiro, a political science professor at Columbia University, said some issues seem to move in counterbalance to elections. Polls shows Americans tend to worry more about high taxes when a Democrat is in the Oval Office, for example, and more about the environment when a Republican is.
Public, Trump Split on Other Issues
The biggest effect came after Trump campaigned heavily in 2016 on overturning the Affordable Care Act. After he won, opinion on the law changed almost overnight.
A tracking poll from the Kaiser Family Foundation showed that the public generally disliked the law until the month after Trump took office. A majority of respondents now regularly rate it more favorably, hitting an all-time high of 55% in February.
Pollsters say Trump's election helped solidify Democratic support, bringing those who believed it didn't go far enough into the "approve" column. Republicans' feelings didn't change
Still, the Trump administration last week doubled down by telling the Supreme Court it supported voiding the Affordable Care Act, along with its most popular feature, its protections for patients with pre-existing conditions.
Joe Fuld, a Democratic campaign consultant, said that reversal of public opinion will hurt Trump, especially with voters paying even more attention to health care due to the coronavirus pandemic, which has thrown millions of Americans out of work and threatened their insurance coverage.
"People have woken up to what a crisis it is around that issue," he said.