Trump's Iran Strike Delights Supporters, Despite 2016 War Pledge
(Bloomberg) -- President Donald Trump's loyal political base is standing by his decision to kill a top Iranian general, polls show, even though the move may undermine a key 2016 pledge to end U.S. military involvement in the Middle East.
In Michigan, where Trump edged Hillary Clinton by less than 11,000 votes in 2016, Brian Droscha, a Republican commissioner in Eaton County, says that he's heard nearly unanimous praise for the Jan. 2 strike on Qassem Soleimani, who he called a "terrorist nut job."
"That made a huge impact," Droscha said. "We have a president that's going to stand up. It tells them that we're not going to put up with anything."
On Wednesday, Iran retaliated by firing missiles that struck two U.S. military bases in Iraq, in an operation the Islamic Revolutionary Guard Corps dubbed "Martyr Soleimani." But there were no American casualties from the attacks, and afterward Trump backed away from further escalating the conflict.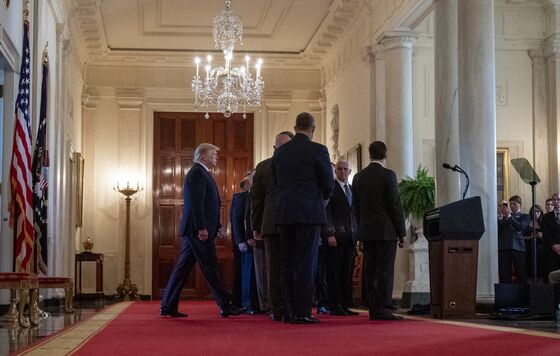 In televised remarks to the nation, Trump implored Iran to negotiate a new accord to limit its pursuit of nuclear weapons as well as its support for terrorist groups and militias across the Middle East. He defended the strike on Soleimani, said he would impose new sanctions on Tehran and called on NATO to become more involved in the region.
Droscha, reached after Trump's remarks, reiterated his support. There's "no doubt in my mind" that the president is handling the situation properly.
Recent polls show a clean partisan divide on the confrontation.
About 67% of Republicans said they either strongly or somewhat approve of Trump's handling of Iran in the days following the U.S. airstrike on Soleimani, according to a Reuters/Ipsos poll released Tuesday. About 69% of Democrats strongly disapprove.
But the political impact of the strike may be most telling among independent voters. About 48% of independents had a negative response to the president's handling of Iran while roughly 36% answered positively, according to Reuters/Ipsos. And overall, a majority of Americans – 53% – disapproved of Trump's handling of Iran following the strike, an increase of 9 percentage points from December.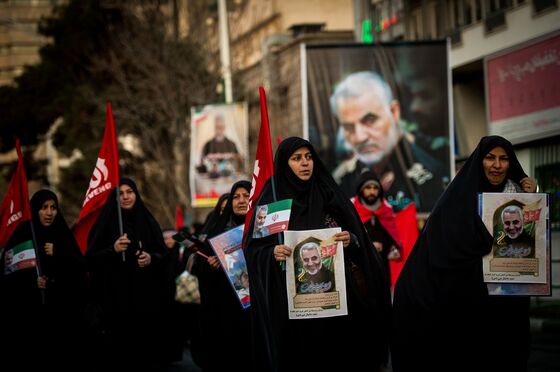 That poll was taken on Jan. 6 and 7, after the U.S. airstrike on Soleimani but before Iran had retaliated.
"I don't see any signs other than a positive reaction so far," Barry Bennett, a senior adviser on Trump's 2016 campaign, said in an interview. "Strength is always very popular" with the Republican political base, he added.
Vincent Hutchings, a political science professor at the University of Michigan in Ann Arbor, agreed, saying Trump's base is "pretty much rock solid."
"In light of the events of the last 24 hours I don't see why any of Trump's core supporters would call into question their full allegiance," Hutchings said Wednesday.
Trump's campaign has used Soleimani's killing to appeal to its supporters, sending an online poll on Jan. 5 with leading questions like "Do you stand by President Trump in his decision to take out the very dangerous Iranian terrorist leader, Qassem Soleimani?"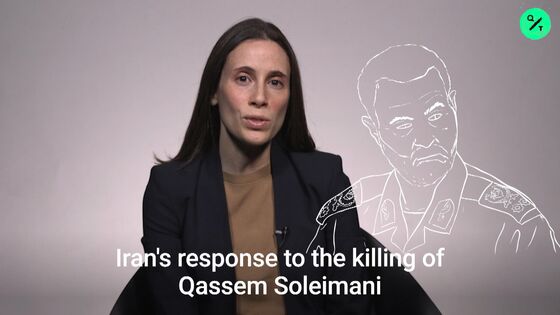 Democrats have warned that the strike could have grave and unintended consequences. Democratic presidential candidate Joe Biden on Tuesday called on Trump to return to diplomacy, and urged the president to explain why he chose to escalate an already-tense confrontation.
As recently as October, when Trump was drawing criticism for ordering the withdrawal of U.S. forces from Syria, he recalled his 2016 pledge to withdraw troops from the Middle East. "I got elected on bringing our soldiers back home," he said.
Instead, the American military footprint in the region has ballooned. Since Soleimani's killing, Trump has sent more forces into the Middle East, including about 3,000 soldiers from the 82nd Airborne and a contingent of Marines, pushing total troop levels past 60,000.
Pennsylvania State Representative Justin Simmons, a Republican, says that he doesn't expect the conflict to curb Trump's support in his district, which helped Trump secure the state's 20 electoral votes in his 0.7 percentage-point win over Clinton. Simmons counts among his constituency parts of Northampton County, a region that flipped for Trump in 2016 after voting for Barack Obama in 2008 and 2012.
"To be fair, he's not starting a war. That's a totally different question if he wants to start a war," Simmons said. "I don't believe that the president is trying to do that."
"If there isn't great and further Iran recrimination, putting all sorts of lives in danger," then Trump's moves will still be regarded as a success by his base, said Adam Goodman, a Republican strategist.
The president indicated on Tuesday that he had no intention of ending American involvement in Iraqi affairs anytime soon. During an Oval Office meeting with Greek Prime Minister Kyriakos Mitsotakis, Trump said it wasn't the right time to leave Iraq, even though the country's parliament this week passed a non-binding resolution for foreign troops to withdraw.
"Eventually we want to be able to allow Iraq to run its own affairs," Trump said. "This isn't the right point."