Trump's Architect of Wall Street Deregulation to Leave Treasury
(Bloomberg) -- A top aide to Treasury Secretary Steven Mnuchin who has led the Trump administration's push to cut regulations for Wall Street is quitting.
The departure of Craig Phillips was announced Thursday by the Treasury. As a counselor to Mnuchin, Phillips has taken the lead on domestic financial policy initiatives, including the rule rollback and developing plans for freeing mortgage giants Fannie Mae and Freddie Mac from federal control.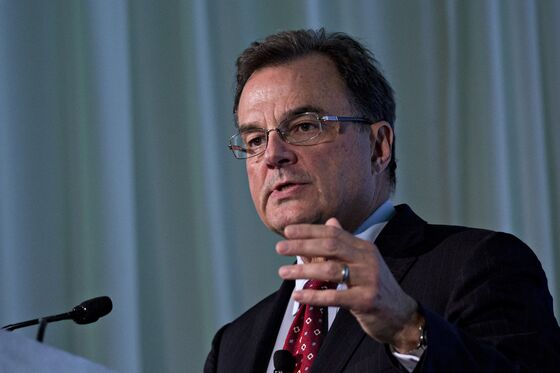 Under Phillips's watch the Treasury issued a series of lengthy reports calling for sweeping revisions to banking regulations put in place after the 2008 meltdown. However, much of the effort is incomplete while several agencies work through the suggested changes.
On Fannie and Freddie, Phillips is one of the architects of an upcoming proposal for releasing the companies from government conservatorship. Phillips won't leave until the plan is completed, a Treasury spokesman said in a statement.
President Donald Trump signed a memorandum in March calling on Treasury to come up with a blueprint for overhauling the companies, which have been under federal control since receiving a taxpayer bailout at the height of the housing slump more than a decade ago. Hedge funds that own Fannie and Freddie shares have long been hopeful that Phillips will recommend the companies hold initial public offerings with much of the proceeds going to existing investors.
"Craig Phillips has served the Treasury Department since the beginning of this administration and has been incredibly effective in his role as counselor," the statement said. "In addition to managing the extensive domestic finance portfolio, Craig led the department's efforts that produced significant financial regulatory reform."
Phillips has often been the point person at Treasury for banks and asset managers, and Wall Street executives said it will be difficult for the administration to fill the role with someone of his experience and stature.
His pending departure adds to an exodus of top officials at the department. Last month, David Malpass stepped down as Treasury undersecretary for international affairs to become president of the World Bank and Eli Miller, Mnuchin's chief of staff, left to join Blackstone Group LP. Heath Tarbert, an assistant secretary, is awaiting Senate confirmation to be head of the Commodity Futures Trading Commission.
A former executive at BlackRock Inc., Phillips joined the Treasury in 2017 after raising more than $100,000 for Hillary Clinton's presidential campaign. His status as a "Hillblazer'' made a number of conservatives in the administration and Congress wary, and he was unable to land a Senate-confirmed job.
But his longtime friendship with Mnuchin, from their days doing housing finance on Wall Street, helped him snare the counselor post.
Mnuchin, according to a person familiar with the matter, had proposed Phillips to run the Federal Housing Finance Agency, Fannie and Freddie's regulator. That appointment ultimately went to Mark Calabria, a libertarian economist who previously worked for Vice President Mike Pence.