Is Trump 'Racist'? Democratic Foes Give Varying Answers
(Bloomberg) -- President Donald Trump's polarizing rhetoric on race gives Democrats an opportunity to galvanize a base increasingly made up of non-white voters. Yet it also exposes the party's delicate approach to the nation's complex racial politics.
Some white candidates in the Democratic contest, such as Vermont Senator Bernie Sanders, take on the issue explicitly by calling the president a "racist." But black and Latino contenders like Senator Kamala Harris, Senator Cory Booker and former Housing Secretary Julián Castro are more circumspect, mirroring the rhetorical prudence of former President Barack Obama on race.
The varying approaches show how Democratic hopefuls are making an appeal to core constituencies of a base that's defined by the pursuit of racial equality, while also trying to avoid inflaming racial tensions and alienating white voters.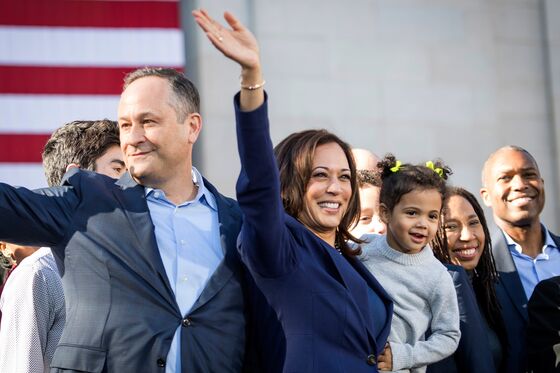 "It's easier for a white person to acknowledge racism in this country. When we — minorities — do so, most times it turns voters off because it's an ugly truth they don't want to acknowledge," said Bakari Sellers, a Democratic former state legislator from South Carolina. He said for candidates who have "not felt the brunt of racism and system oppression in this country, it's very important to acknowledge that it's there" if they want to appeal to black and brown voters, who thwarted Sanders' hopes of winning the 2016 nomination.
Even as Republicans decry so-called identity politics, Trump's rhetoric on immigrants, his initial hesitation in 2017 to denounce white nationalists and his attacks on athletes who kneel during the national anthem has kept race prominent in the 2020 debate.
Sanders of Vermont, who struggled to win black voters in running for the 2016 Democratic nomination, has been vocal and direct in denouncing Trump. In announcing his second bid for the nomination, Sanders called the president "a racist, a sexist, a homophobe, a xenophobe, somebody who is gaining cheap political points by trying to pick on minorities, often undocumented immigrants."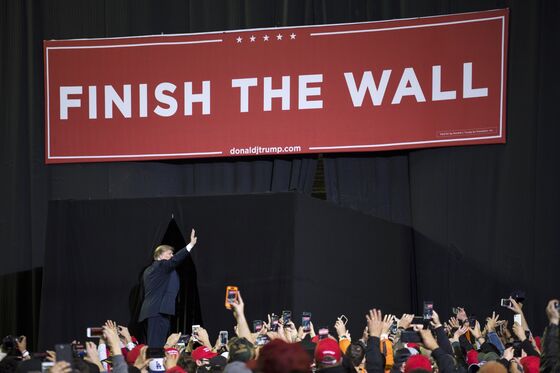 Ohio Senator Sherrod Brown, who says he's considering running for the Democratic nomination, has used similar language. "We have a president who is racist," he said in an interview with MSNBC earlier this month.
But other Democrats are taking a more judicious approach, particularly black candidates who share a common experience with the African-American community and want to avoid being pigeonholed in a large multi-racial field.
Asked if she views Trump as a racist, Harris of California responded: "If you look through the list of the positions he's taken there's no other conclusion that can be drawn."
Her spokesman Chris Harris said she was referring to Trump's proposals to ban Muslims from entering the U.S., his reported comment on "s---hole countries" in Africa, his launch speech likening undocumented Mexican migrants to rapists, and his remark that "very good people" were among the white nationalist march in Charlottesville in 2017. Harris, a daughter of a Jamaican father and Indian mother, has emphasized racial justice in her campaign.
Booker of New Jersey, who is black, gave a cautious answer when asked if he believes Trump is racist.
"I don't know the heart of anybody. I'll leave that to the lord," Booker told reporters on Feb. 1, the day he launched his campaign, while adding that the president has used "bigoted language."
"I'm going to run a race about not who I'm against or what I'm against, but who I'm for and what I'm for," he said. "I'm looking to unite Americans in this race."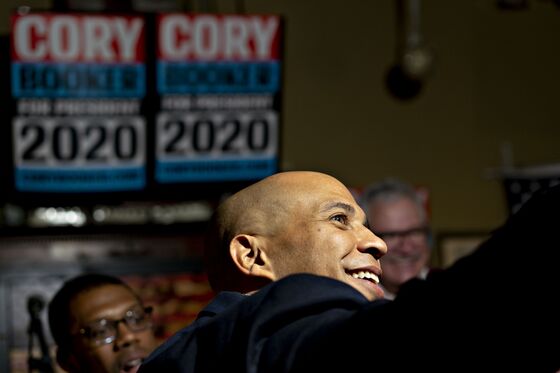 On occasions when he's been questioned about statements he's made or about his attitudes, Trump has called himself the "least racist person.'' He's also pointed to declining rates of unemployment among blacks and other minorities as evidence that his policies have benefited all Americans.
"African-Americans are coming to the Republican Party like nobody can believe," he said in a Fox News interview earlier this month. Republicans lost black voters by 90 percent to 9 percent in 2018 House elections, according to exit polls.
Trump and other Republicans also have pointed to the Democratic Party's relationship with race, most recently the controversy over admissions by Virginia Governor Ralph Northam and state Attorney General Mark Herring that they wore blackface when they were in college.
Trump's election put in stark relief the racial divide in politics. In 2016, Trump won white voters by 20 points and lost non-white voters by 53 points, according to exit polls published by CNN. In 2018 elections, when Democrats took the U.S. House, Republicans won white voters by 10 points and lost non-white voters by 54 points.
Castro, a former Obama administration cabinet secretary who's hoping to become the first Latino president, answered carefully when asked on Univision's Al Punto if Trump is racist.
"I think that he certainly has tried to harness that for his political advantage," Castro said in January, accusing Trump of trying to stoke "fear and paranoia" about immigrants. "He has contributed to more racial strife in this country."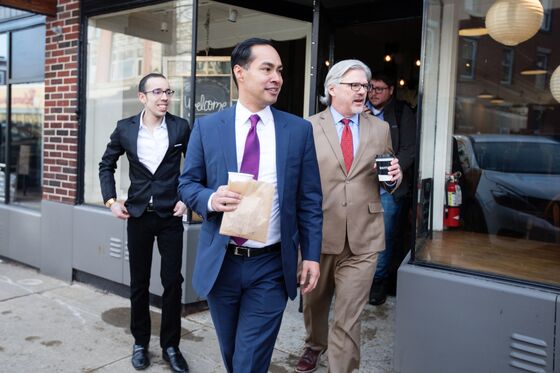 A September 2018 survey by Pew Research Center found that 85 percent of registered voters who say the country needs to continue "making changes to give blacks equal rights with whites" support Democratic candidates, while just 29 percent support Republicans.
Sellers said former Obama political adviser David Axelrod, whose advice he often seeks, counseled him to be careful when using the term "racist" as he campaigned for Democratic candidates in the 2018 election.
"During the campaign season, I called the president a racist, and David Axelrod pulled me aside and said, 'You have to be cautious with that label; you have to be judicious with your language.' And so I shifted my language and said he trafficked in racism." Sellers has since abandoned that caution and calls Trump a "flat-out racist."
Other Democrats aren't going that far.
New York Senator Kirsten Gillibrand, who recently apologized for taking anti-immigration positions earlier in her career, makes a distinction by calling Trump's immigration policies "racist."
Massachusetts Senator Elizabeth Warren -- who Trump refers to by the racially charged nickname Pocahontas for her claim to native American heritage -- accused the president of using racist rhetoric in a Feb. 12 fundraising email, but stopped just short of painting his character with that label.
"Are we really going to chase after his tweets every day? Every time he says something hateful, something racist to try to divide us?" she wrote. "No. Because our campaign isn't about him."