Trump Reacts Best to Maps and Images, Deputy Spy Chief Says
(Bloomberg) -- The best way for America's spy agencies to get through to President Donald Trump is "geospatially," using maps and images, according to Principal Deputy Director of National Intelligence Susan Gordon.
Trump has a "penchant for action" and prefers visual aids to help understand a situation or make a decision, Gordon said Wednesday at a conference in Washington focused on threats to the U.S.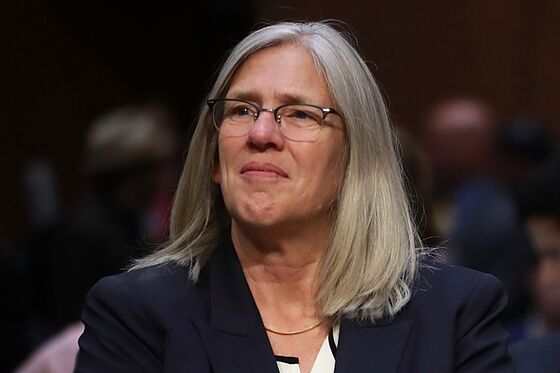 "When we go in with a map or an image, it is a great day," said Gordon, who has spent her career in the U.S. intelligence community and serves under Director of National Intelligence Dan Coats.
Gordon's organization, the Office of the Director of National Intelligence, oversees more than a dozen spy agencies including the CIA and National Security Agency and helps coordinate the president's daily intelligence briefing.
Gordon's speech cited Russia, North Korea, China and Iran as key threats to U.S. national security. Despite Russian interference in the 2016 election, and accusations by Trump that China is trying to meddle in the 2018 midterms, Gordon said she's "feeling pretty good about the protection of the actual election infrastructure." She added, however, that ensuring the security of U.S. election systems requires vigilance at all levels.
Gordon, who has a degree in zoology biomechanics from Duke University, spent 27 years at the Central Intelligence Agency. From 2015 to 2017, she served as deputy director of the National Geospatial-Intelligence Agency. She took her current post as the No. 2 official at the ODNI in August 2017.
Recent books about the Trump administration have emphasized the role of photos and other visual aids in prompting the president -- known for having a short attention span -- to take military action against Syria for its use of chemical weapons. Secretary of State Michael Pompeo, who previously ran the CIA, helped develop that approach by delivering intelligence reports in bite-sized, boiled down charts and graphics.