Trump Rallies in West Virginia Looking to Take Down a Democrat
(Bloomberg) -- Donald Trump used the heated battle over Supreme Court nominee Brett Kavanaugh to galvanize his political base on Saturday in West Virginia, where he's trying to help unseat Democratic Senator Joe Manchin in the upcoming midterm elections.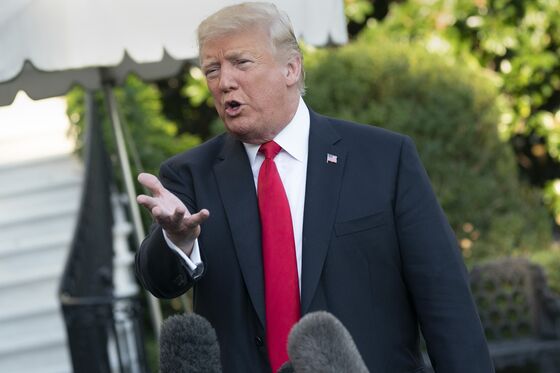 Trump called Democrats "a disgrace" for opposing his nominees to government positions, including Kavanaugh, whose confirmation has been jeopardized by allegations of sexual misconduct.
"They're determined to take back power by any means necessary," Trump said during remarks in Wheeling, West Virginia. "They don't care who they hurt."
Trump's remarks, which stretched well beyond an hour, touched on many of his usual topics, from "beautiful clean coal" to the "fake news media." The president also described how he and North Korean leader Kim Jong Un "fell in love."
The event, at which Trump called Democrats "the party of crime," kicks off a furious week of campaigning by Trump ahead of mid-term elections that will determine control of the U.S. Senate and House, and as the fate of his second Supreme Court pick hangs in the balance.
While Democrats are now favored to seize control of the House for the first time since 2011, Republicans have a strong prospect of keeping the Senate. And Manchin's seat figures heavily into the outcome -- Trump won West Virginia in a 42-point landslide in 2016.
Polls show the president remains popular there even as his approval ratings are low nationally. A poll in August by Morning Consult found that 64 percent of West Virginia voters approved of the job Trump is doing, and just 32 percent disapproved. Nationally, Trump's approval is about 44 percent, according to a RealClearPolitics summary of polls.
Manchin is battling Republican Attorney General Patrick Morrisey in a race rated a "toss up" by the nonpartisan Cook Political Report even though recent polls have put the Democrat ahead by roughly 10 points.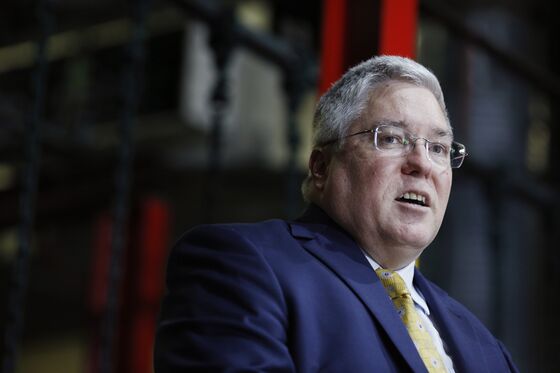 Morrisey has been tacking close to the president throughout his race. Manchin has tried to do the same, highlighting his support for Trump nominees like Secretary of State Michael Pompeo and Supreme Court Justice Neil Gorsuch, Trump's first top court pick.
While Manchin often seeks opportunities to work with Trump, he was in the spotlight this week with action that delayed the drive by the president and Senate Republican leaders to secure a vote on the confirmation of Kavanaugh. Manchin joined three Senate Republicans in calling for the delay to allow the FBI to probe allegations that Kavanaugh has engaged in sexual assault and misconduct.
Trump is gearing up for a series of rallies in states with Senate seats on the November ballot or with other key races, including a tight election for governor of Kansas involving a Trump ally.
The president will visit Johnson City, Tennessee, on Monday. In that state, Republican Representative Marsha Blackburn is battling for the open Senate seat of retiring Republican Senator Bob Corker. Former Governor Phil Bredesen has the Democratic nomination in one of the year's closest races.
Trump, who often seems most comfortable with the adoring crowds at his "Make America Great Again" rallies, later in the week heads to Southhaven, Mississippi, for a event delayed weeks ago by the approach of Hurricane Florence, then to Rochester, Minnesota, and finally to Topeka, Kansas, on Oct. 6.
In Kansas, another state in which Trump trounced Democrat Hillary Clinton in 2016, conservative Republican Kris Kobach, who shares Trump's hard-line views on immigration, is polling close to Democrat Laura Kelly, a state senator. The race is regarded as a toss-up.
Looking beyond the midterms and to his 2020 re-election prospects, Trump singled out New Jersey Democratic Senator Cory Booker for mention, but said he worried more about "some total unknown that nobody's ever heard of."