Aunt Jemima Backlash; Call for Facebook Ad Freeze: Protest Wrap
(Bloomberg) -- As Black Lives Matter protesters seek to remove statues associated with slavery, the former Confederacy and racial inequality, a renewed focus has emerged on brands, logos and mascots with questionable racial histories.
U.S. breakfast brand Aunt Jemima, owned by PepsiCo subsidiary Quaker Oats Co., is facing further backlash. Reddit co-founder Alexis Ohanian tweeted "how is Aunt Jemima not canceled?" linking to a video by the singer Kirby on TikTok critical of the brand's Aunt Jemima character. The viral video titled "How To Make A Non Racist Breakfast" has 2 million views on Twitter alone, shows the singer explaining the origins of the brand, which was trending at number 10 in the U.S. on Twitter. Quaker Oats and PepsiCo didn't immediately respond to requests for comment placed after hours.
A Black reporter sued the Pittsburgh Post-Gazette, saying the newspaper unfairly barred her from covering protests. Morgan Stanley said it would contest a lawsuit by its former head of diversity who alleged she experienced and witnessed "systemic racial discrimination" against African Americans at the bank. Apple Inc.'s head of diversity and inclusion Christie Smith is leaving the iPhone company.
Several prominent conservatives said they'd be ordering Domino's Pizza Inc. food, after the company hit back on Twitter at an anti-Trump political strategist who criticized the company over a 2012 tweet about pizza sent to a young Kayleigh McEnany. She's now President Donald Trump's press secretary. The Domino's clapback tweet got nearly 30,000 retweets and more than 100,000 likes, and was widely shared across conservative media.
U.S. civil-rights groups, including the Anti-Defamation League and the NAACP, are campaigning for advertisers to pull spending from Facebook Inc. for July in protest, Dow Jones reported.
"Today, we are asking all businesses to stand in solidarity with our most deeply held American values of freedom, equality and justice and not advertise on Facebook's services in July," a full-page ad in the Los Angeles Times on Wednesday said. Others in the campaign include Sleeping Giants, civil-rights group Color of Change, media-advocacy group Free Press and Common Sense Media, which provides parent-friendly reviews of movies and advocates for online privacy.
Facebook said it was removing more hate speech and using its platform to mobilize Americans to register to vote, Dow Jones reported.
Best Buy said it would make Juneteenth a company holiday starting next year, joining Target Corp., Nike Inc., U.S. Bancorp and a growing list of companies marking the observance. Virginia Governor Ralph Northam moved to make Juneteenth, which marks the day some slaves learned of the end of slavery in the U.S., an official holiday in the state that was once home to the capital of the Confederacy.
Trump signed an executive order on Tuesday to encourage better training on police behavior. The president said that chokeholds would be banned nationwide, except when an officer's life is at risk, under a new credentialing process for law enforcement agencies. Ivanka Trump assured Black pastors in Pittsburgh that her father will address police brutality and U.S. racial divisions.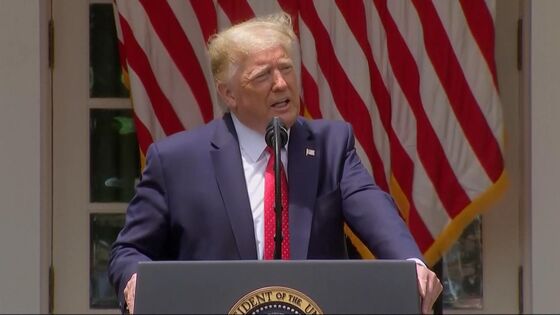 The Atlanta police officer who killed Rayshard Brooks had multiple complaints against him and had been reprimanded for use of force, according to Dow Jones. In Atlanta, an autopsy found that Brooks, 27, was shot twice in the back last week by a white officer, who was fired. Atlanta's police chief resigned and the mayor ordered changes to law enforcement policies.
State and local officials in Georgia, Illinois and other parts of the U.S. also moved to increase police accountability and reduce violence amid nationwide protests over the death of George Floyd. Chicago is reviewing its police department's use-of-force protocols, while the NYPD is disbanding its plainclothes anti-crime team, whose tactics had led to complaints about stoking distrust in minority neighborhoods. In New York, Mayor Bill de Blasio said the NYPD now must release body-camera footage within 30 days of any gun discharge or use-of-force incident, and Governor Andrew Cuomo signed a bill requiring state police to wear body cameras.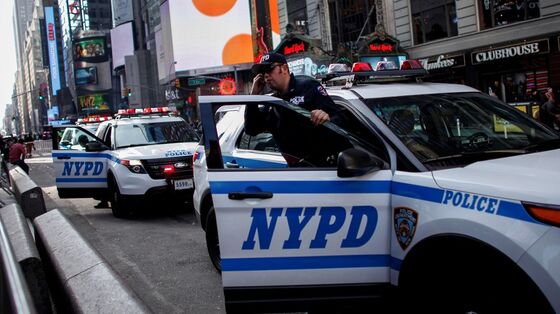 Here's the latest from Bloomberg's QuickTake:
Protesters demand justice for other Black Americans killed by police officers.