Trump Officials Push Schools to Reopen, Setting Up a Fight
(Bloomberg) -- Trump administration officials pushed for a full reopening of U.S. schools in the fall on Wednesday, though they stopped short of providing detailed plans for how to return students to the classroom as the coronavirus pandemic worsens.
"It's time," Vice President Mike Pence said at a White House Coronavirus Task Force briefing. "It's time for us to get our kids back to school."
The stance sets the stage for a fight between the federal government and local authorities who are planning only part-time, in-person learning. Secretary of Education Betsy DeVos cited Fairfax County, Virginia's plans for bringing students back for either no days or two days a week at the briefing as an example of "false paradigms" she said were being created.
"In the end it's not a matter of if schools will open, but how," she said. "They must fully open."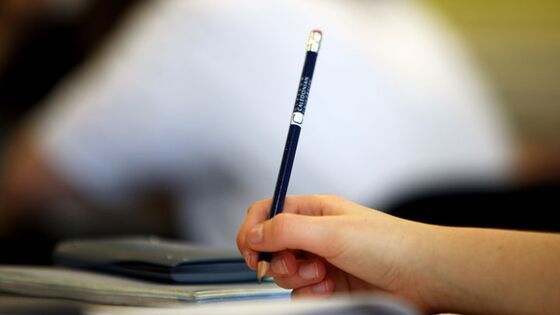 The Centers for Disease Control and Prevention, which has previously issued some guidance for schools, plans to issue additional recommendations for next week, the officials said. CDC Director Robert Redfield emphasized at the briefing that they're only recommendations, and weren't intended "to be used as a rationale to leave these schools closed."
President Donald Trump attacked the existing guidelines in tweets on Wednesday, calling them "very tough & expensive." He threatened to cut off funding to schools that don't reopen.
When asked about the threat at the press conference, Pence said, "We're going to be looking for ways to give states a strong incentive and encouragement to get kids back to school."
Prominent Democrats criticized Trump's efforts to pressure schools to reopen.
"Again and again, President Trump has ignored medical experts and tried to bully institutions to reopen no matter how many people will get sick or die," House Speaker Nancy Pelosi's spokesman, Henry Connelly, said. He needs to "get serious about crushing the virus instead of asking parents, teachers and children to risk their lives."
The world has learned much about how the new coronavirus spreads and the risks it poses since it emerged late last year, but the role of children -- who have become infected, but much less frequently than adults -- remains mysterious. While some research has found that school-aged children appear to be less contagious, another study done earlier this year found that kids may be as contagious as adults.
That has posed an unbearable conundrum for policymakers, educators, parents and children alike, especially as outbreaks worsen in Texas, Arizona, Florida and other states. Months of virtual learning in the U.S. have exacerbated racial and economic inequities, yet there are also concerns about kids' ability to wear masks, stay six feet apart and properly wash their hands.
The danger of serious illness for children from the new coronavirus is very low, members of the task force said, while emphasizing that closed schools could risk kids falling behind academically, mental health issues, unmet nutritional needs for those who rely on school meals and the impact on parents.
The American Academy of Pediatrics has recommended that "all policy considerations for the coming year should start with a goal of having students physically present in school," advice that White House officials made frequent reference to on Wednesday.
Whether schools can accommodate smaller class sizes to facilitate social distancing isn't clear. In New York City, for instance, Mayor Bill de Blasio said this week that classrooms would reopen but with students only attending in-person few days a week. With fewer students physically at school, keeping them apart from one another could be easier.
New York Governor Andrew Cuomo, meanwhile, said that Trump doesn't have the legal authority to demand schools will open. New York schools will open if it's determined to be safe, he said. The state will start deciding about individual districts in August, Cuomo said.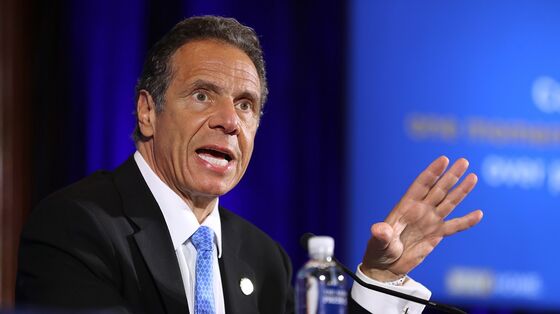 "We don't want federal guidance to be a substitute" for local guidance, Pence said at the briefing.
"We hope every school in America is able to open this fall," Pence said. "There may be some states and local communities that given cases or positivity in that community may adjust to either a a certain set of days or certain limitations, and we'll be very respectful of that."
CDC guidance has recommended but not required measures widely endorsed by public-health experts, like social distancing between desks and staggered arrival and dismissal times. The true threat to reopening schools is instead the rising number of cases and hospitalizations in many parts of the U.S.
Though the president pointed to countries like Denmark and Norway as an example that schools could be reopened without issue, these countries have done so while also taking stringent safety precautions.