Trump Official Asks Staff to Help Workers Affected by Shutdown
(Bloomberg) -- Some federal government employees who are still getting paychecks are being solicited to chip in for those who aren't.
On Thursday, the Department of Labor's assistant secretary for administration and management, Bryan Slater, sent an email urging department staff to help out workers at agencies affected by the partial U.S. government shutdown.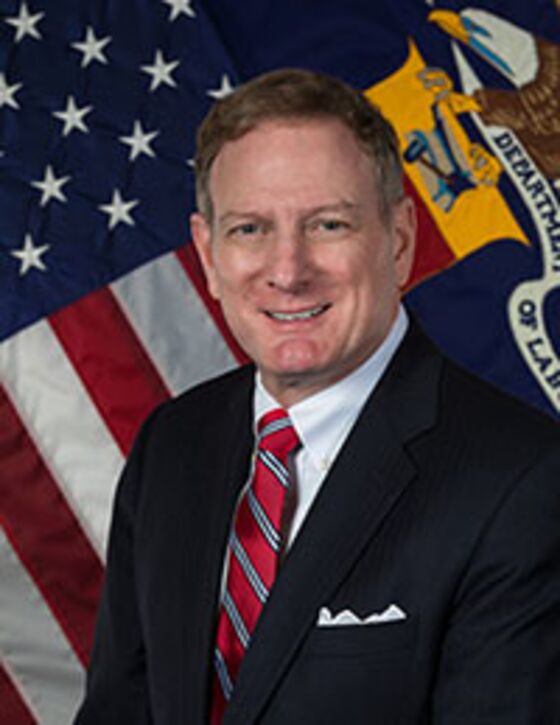 "I want to emphasize how fortunate we are at the Labor Department to be funded during this time," he wrote. "This is a great opportunity to help fellow colleagues manage their bills, their child care and other everyday needs!"
Slater provided a pledge form for the Combined Federal Campaign, a fundraising program that disperses cash to charities whose beneficiaries, he said, include "federal employees in the local area and beyond."
"While banks are offering loans to assist impacted employees, the CFC is another way we can come together to help those in need. Please consider donating to a CFC-supported charity and help a family significantly impacted by the partial lapse in appropriations." He added, "On behalf of others, I thank you in advance for your generosity!"
The partial government shutdown entered its 20th day Thursday, as a standoff between President Donald Trump and congressional Democrats over funding for a wall on the Mexican border continued with no resolution in the offing. Hundreds of thousands of federal workers will not receive paychecks on Friday.
Representatives for the Department of Labor and the Office of Personnel Management did not immediately respond to requests for comment. A voice message left at Slater's office on Thursday evening was not immediately returned.
Jeff Wheeler, the president of Local 12 of the American Federation of Government Employees in the Washington area, said he understood the call for charity as a short-term solution, but that the priority was ending the shutdown.
"We have a lot of mission-driven people in the U.S. government, including at other agencies that need to get back to work," Wheeler said.