Trump Inaugural Committee Subpoenaed by Prosecutors, Source Says
(Bloomberg) -- Donald Trump's inaugural committee is under scrutiny by federal prosecutors in New York, adding new legal woes for the president and his allies that stretch beyond the probe led by Special Counsel Robert Mueller.
The committee, which disclosed raising a record-setting $107 million to celebrate his ascendance to the presidency, was subpoenaed by federal prosecutors in New York, according to a person familiar with the matter.
The committee's donors and potential foreign connections have drawn scrutiny, and questions have been raised about how the nine-figure donation haul was spent and how tickets for the slate of exclusive events were allocated.
"We have just received a subpoena for documents," Kristin Celauro, a spokeswoman with Owen Blicksilver PR, which has long represented Thomas Barrack, a close friend of Trump's who oversaw the inaugural committee, said in an email. "While we are still reviewing the subpoena, it is our intention to cooperate with the inquiry."
She didn't say who had subpoenaed the committee. ABC News reported earlier that prosecutors in the Southern District of New York had contacted the committee and intended to subpoena the organization for documents, citing sources the network didn't identify.
The subpoena sought a broad swath of documents related to the committee's donors and event attendees, as well as any benefits the committee offered them, the New York Times reported later Monday.
A spokesperson for the U.S. Attorney's Office in the Southern District of New York didn't immediately comment.
Several wealthy Russians and Ukrainians attended the inauguration in January 2017, according to news reports, fueling questions about how they gained access and the extent of foreign money that may have flowed into the festivities.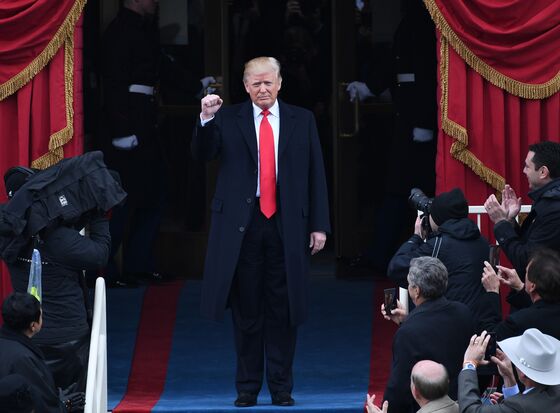 Sam Patten, a lobbyist and associate of ex-Trump campaign chairman Paul Manafort, admitted that he helped foreign donors give money to the committee. Patten enlisted a U.S. citizen to serve as a "straw" buyer of tickets for a Ukrainian client who wanted to attend the festivities, according to August legal filings. The inauguration committee couldn't accept money from foreign nationals because of Federal Election Commission rules.
The straw buyer, who wasn't named in the filings, bought four tickets for $50,000 after receiving a check for the same amount from the consulting firm run by Patten and Konstantin Kilimnik, Manafort's longtime fixer in Ukraine suspected by the FBI of having ties to Russian intelligence. That firm, in turn, was reimbursed by a $50,000 wire from the Ukrainian oligarch's Cypriot bank account, the filing says.
At the time, representatives for the committee said it had no way to vet the provenance of the funds.
The inquiry by federal prosecutors into the inaugural committee is the latest legal headache for Trump and his allies, some of whom were involved in the inauguration.
Mueller is separately examining the Trump campaign's ties to Russia while the same federal prosecutors who subpoenaed Trump's inaugural records are probing his company, the Trump Organization. Manafort is in federal prison for bank and tax fraud and his former personal lawyer, Michael Cohen, is headed there after pleading guilty to fraud, tax evasion and campaign finance crimes.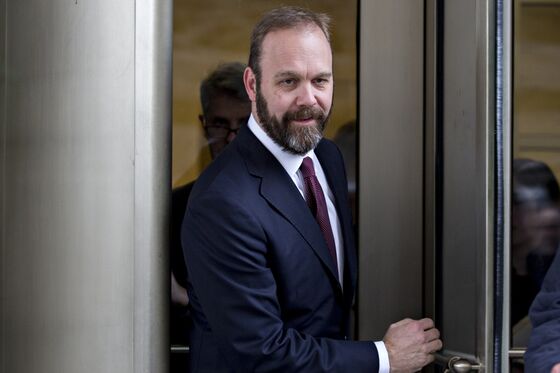 Rick Gates, who served as Barrack's deputy on the inaugural committee, has been cooperating with federal prosecutors examining Russian interference in the 2016 election. Once a deputy to Manafort, Gates admitted to crimes as part of a cooperation deal. Gates acknowledged, in a court hearing, that it was possible he had submitted sham invoices to the inauguration committee seeking reimbursement.
Last year, federal prosecutors seized hours of audio that Cohen had recorded, thousands of pages of records and electronic devices that contained files of interest. Cohen, who Trump has derided as a bumbling lawyer who did little work for him, has slowly emerged over the last year as a key source of legal peril for Trump, organizations he's linked to and his close associates.
Late last year, when reports of the inaugural committee probe first surfaced, Trump's press secretary, Sarah Huckabee Sanders, told reporters that it didn't involve the president.
"That doesn't have anything to do with the president or first lady," Sanders said. "The biggest thing the president did in his engagement with the inauguration was to come out here and raise his hand and take the oath of office. The president was focused on the transition during that time and not on any of the planning for the inaugural."