Trump Hints at Attending 2019 White House Correspondents' Dinner
(Bloomberg) -- President Donald Trump suggested he might attend the White House Correspondents' Association's next dinner after the group announced it would have an eminent historian -- and not a comedian -- as principal speaker.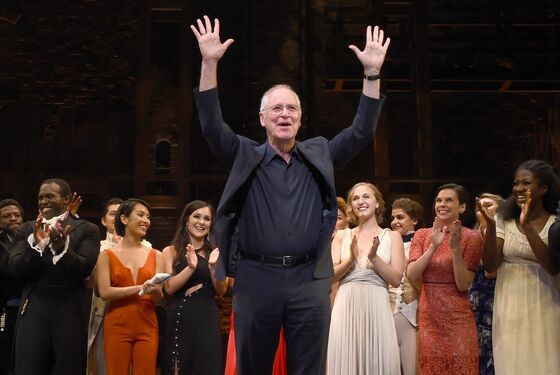 While comedians have long headlined the annual event, the WHCA said Monday that April's speaker will be Ron Chernow, a biographer of presidents and other American leaders. The organization drew intense criticism following its last dinner over comedian Michelle Wolf's treatment of White House Press Secretary Sarah Huckabee Sanders, who represented the president.
Trump, whose attacks on the media and journalists have been one of the constants of his administration, attended the dinner as a civilian in 2011 and was famously roasted by both then-President Barack Obama and comedian Seth Meyers. He has not attended since becoming president.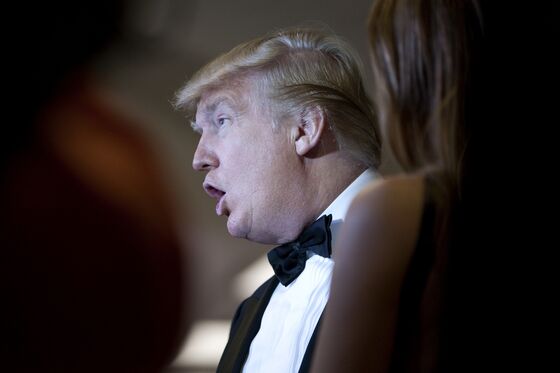 "So-called comedian Michelle Wolf bombed so badly last year at the White House Correspondents' Dinner that this year, for the first time in decades, they will have an author instead of a comedian," Trump tweeted Wednesday night from his resort at Mar-a-Lago, where he is spending the Thanksgiving holiday. "Good first step in comeback of a dying evening and tradition! Maybe I will go?"
Chernow, whose biography of Alexander Hamilton became the basis of "Hamilton," Lin-Manuel Miranda's hit Broadway musical, is unlikely to go easy on Trump. In a video on Facebook before the 2016 election, he cited a long list of what disturbed him about Trump's campaign, calling him a demagogue.
The dinner is a fundraising event where Washington's journalists mingle with politicians and celebrities. The WHCA was founded in 1914 after President Woodrow Wilson threatened to do away with news conferences. The group started its annual dinner in 1921, and presidents have traditionally attended.