Trump Gambles With Immigration Attack to Spur Midterm Voters
(Bloomberg) -- President Donald Trump has thrust the issue of illegal immigration back to the fore of his political rallies, gambling that his combative rhetoric can galvanize his Republican base ahead of next month's pivotal midterm elections.
But so far there's scant evidence the divisive issue that helped carry him to victory in 2016 will do the same for his party in November. Instead, it may backfire.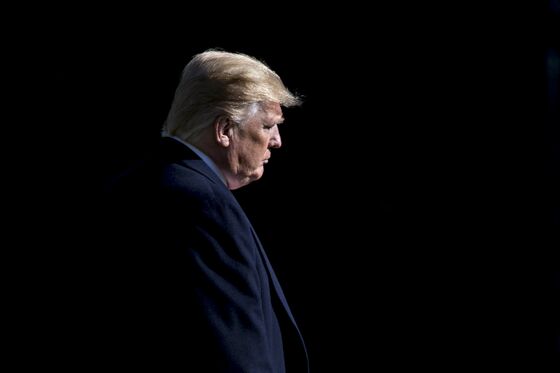 Swing voters, independents and even some Republican congressional candidates are at odds with Trump's hard-line approach to immigration. GOP candidates are especially cognizant of the political damage caused by the deeply unpopular practice of separating children from families that sought asylum at the Mexican border. Trump hastily repealed the policy this summer after a public outcry.
But with border crossings again on the rise, Trump has indicated he's revisiting the policy his administration termed "zero tolerance," which led to family separations. And at a series of political rallies for Republican candidates and other public remarks, he's returned to the more divisive tone of his presidential campaign. He's derided immigrants as "bad hombres," warned that Democrats want to open borders to a flood of criminals, and threatened to send the military to stop a caravan of more than 4,000 people traveling from Honduras toward the U.S. border.
"The Democrats don't care that a flood of illegal immigration will bankrupt our nation," Trump said Saturday at a rally in Elko, Nevada -- the last stop in a three-state tour of the West. A Democratic victory "would be a bright, flashing invitation to every human trafficker, drug trafficker," he said, adding the false claim that Democrats want to give undocumented immigrants free health care, welfare and the right to vote.
Trump continued that line of attack Sunday on Twitter. He said "full efforts" are under way to stop the "onslaught of illegal aliens" from entering the U.S. in one tweet and called migrant caravans "a disgrace to the Democrat Party" in another posting.
The strategy is a high-stakes test of Trump's political instincts. Republicans hope that his fixation with immigration can once again pay unexpected dividends.
"It's a dangerous game he's playing," said David Cohen, a political science professor at the University of Akron. "It's clearly to motivate his base," but by reminding Democrats and anti-Trump independents of some of his least popular policies, he "could have the effect of activating them," he said.
Some Democrats expect Trump's rhetoric to harden opinions about the president, helping their party in suburban districts.
"Hard-line anti-immigrant politicians have promised for more than two decades that they would win if they finally adopted their restrictionist policies," said Todd Schulte, president of FWD.us, an immigration advocacy group backed by tech leaders including Mark Zuckerberg and Bill Gates. "The facts show this to be completely false," he said, citing the struggles of Trump allies Lou Barletta, a Republican congressman running for the Senate in Pennsylvania, and Representative Dave Brat, a Virginia Republican whose district is unusually competitive this year.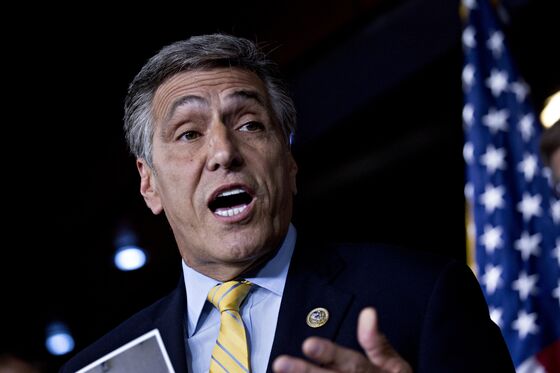 The president demonstrated his focus on immigration as he campaigned throughout the western U.S. this week. On Thursday, he tweeted that immigration was "far more important to me, as President, than Trade" and threatened a military shutdown of the southern border. At a rally in Montana later that evening, Trump said the midterms would be defined by the caravan of refugees heading toward the U.S.
"That's our issue," Trump added.
Trump heads to Texas on Monday, where Republican Senator Ted Cruz and his challenger, Democratic Representative Beto O'Rourke, hold vastly different views on immigration that hew closely to their party lines. At a debate last month, Cruz said O'Rourke is "fighting for illegal immigrants," while O'Rourke warned that Cruz "has promised to deport each and every single Dreamer" -- young adults brought into the U.S. as children who seek to stay.
But Cruz and O'Rourke have also sought to blur partisan lines.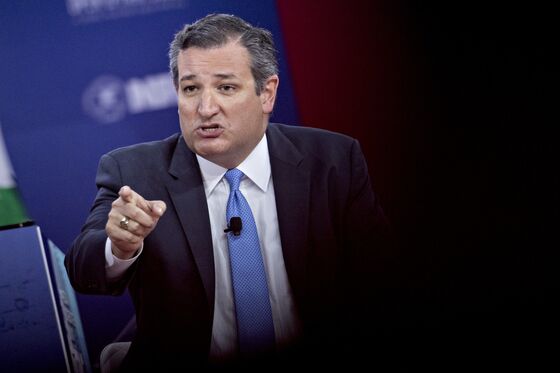 Public opinion surveys suggest immigration isn't driving people to the polls. In a poll by the Kaiser Family Foundation released last week, just 15 percent of registered voters said immigration would be the most important issue in deciding their vote in the midterms. The top issue -- health care -- will prove the deciding factor for twice as many voters' ballots, according to the same poll.
A Republican National Committee polling memo obtained by Bloomberg News echoes those concerns. Just 12 percent of respondents in that internal poll cited illegal immigration as the most important problem facing the country, and only two-in-three Republican voters said they cared a "great deal" about Democrats' immigration policies.
The RNC analysis concluded that mobilizing more traditional, establishment Republicans and independents is most critical for the midterms -- not Trump's base.
"The problem is that's just about 25% of the electorate," the document says, describing the president's most devoted supporters. That group "is somewhat dwarfed by the 44% of voters who strongly disapprove of the president," the document says.
But there are signs Trump's anti-immigrant rhetoric could help his party at the margins.
For one, polling suggests Latino voters are not particularly enthusiastic about voting in the midterm elections. According to a CNN analysis of congressional districts represented by Republicans but where at least half the voting population is Latino, Democrats are lagging their 2016 performance in every race, by an average of 14 percentage points.
That suggests there's little downside for Trump to deliver his hard-line message, especially in border states. The attacks appear to be helping Republican candidates including Senator Dean Heller of Nevada and Arizona Governor Doug Ducey.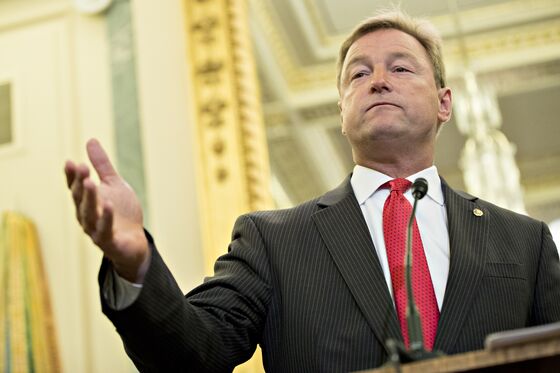 In Texas, Cruz and O'Rourke have also sought to blur partisan lines.
Cruz touts his opposition to Trump's family separation policy and has proposed an alternative, though it is opposed by Democrats and immigrant groups. Cruz's plan would end the 20-day limit on keeping children in Immigration and Customs Enforcement custody and instead permit them to stay with their parents in family detention facilities for as long as it takes to process their cases. O'Rourke, meanwhile, mentions his work with Texas' other senator, Republican John Cornyn, to secure more funding for the state's ports of entry
Democratic Representative Kyrsten Sinema, who's running for an open Senate seat in Arizona, has meanwhile distanced herself from her party. "You know, folks on the East Coast and from far away don't understand the issues of the border like we do," she said at an Oct. 15 debate. "This is real for us in Arizona. And that's why when opportunities came to work across the aisle, to do what's right for our state, I was willing to buck my party," she added, pointing to her votes to increase border security funding and anti-gang legislation.
Sinema's opponent, Representative Martha McSally, was a frequent presence earlier this year at televised White House meetings on immigration policy in an effort to boost her profile ahead of the Senate race. Trump campaigned for McSally in Arizona on Friday.
In Nevada, where Trump campaigned Saturday, Democratic Representative Jacky Rosen has courted the Latino voters who helped Hillary Clinton win the state in 2016, in part by vocally opposing House Republicans' efforts to tighten immigration laws. Heller, by contrast, has largely sided with the president on immigration policy -- with the exception of family separations.