Trump Friend Broidy to Get Information in Case Against Qatar
(Bloomberg) -- Elliott Broidy, the Republican fundraiser and Donald Trump friend whose stolen emails have spilled into public, took a step forward in his pursuit of evidence that Qatar may have been involved.
A federal judge in New York ruled Wednesday that Joey Allaham, a real estate consultant and former owner of a Manhattan kosher steakhouse, must turn over any records showing ties to the government of Qatar. Broidy claims Allaham worked as an unregistered agent for the Middle Eastern nation and has ties to one if its lobbyists, Nicholas Muzin.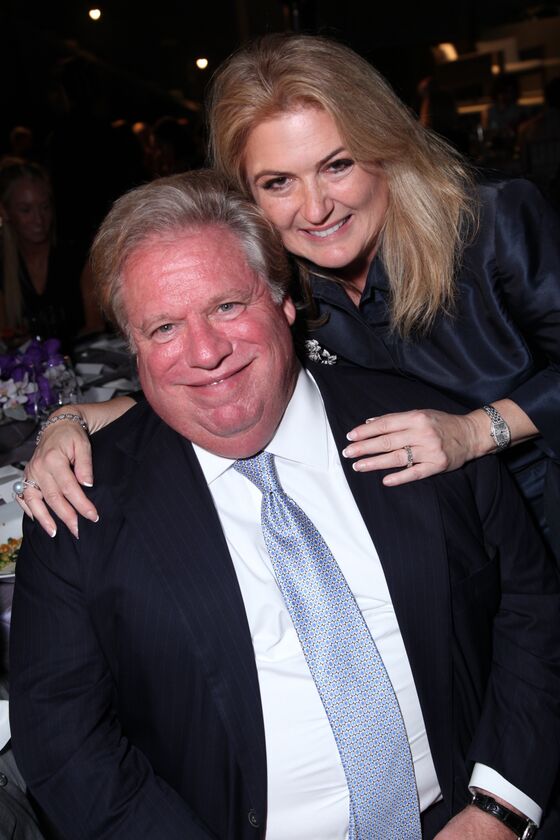 The leaked Broidy emails have spawned embarrassing stories on his efforts to use his influence with Trump to the benefit of clients in Malaysia, the United Arab Emirates and elsewhere. Broidy is suing Qatar in federal court in Los Angeles, claiming it's behind the email hacks in retaliation for his public criticism of the country. Qatar denies Broidy's allegations.
The email hack is one of two controversies to have dogged Broidy. In April, he stepped down as Republican National Committee deputy finance chair after saying he paid $1.6 million to a former Playboy Playmate he'd impregnated, as part of a hush agreement negotiated by Trump lawyer Michael Cohen.
Qatar, which is seeking to have Broidy's suit tossed out, argued against the Allaham subpoena, claiming its communications with officials and agents should be protected. But at a midday hearing Wednesday, U.S. District Judge Katherine Forrest in Manhattan gave Allaham 72 hours to comply.
"The judge's order rightfully affirms that American citizens who are hired by foreign governments are still subject to our laws here in the United States," Lee Wolosky, a lawyer for Broidy, said in a statement Wednesday.
Allan Anderson, who represents Allaham, didn't return a voicemail and email seeking comment. Allaham, who isn't a defendant in the case, is scheduled to give a deposition June 22.
The subpoena demands documents showing Allaham's communications with Qatari officials and agents, including Muzin, about Broidy and his firm, Broidy Capital Management; records relating to payments to Allaham from Qatar; communications about Allaham's retention by the country; and communications between Qatar and various law firms, lobbyists and public relations firms about Broidy and Broidy Capital.
Qatar, home to a U.S. air base, has had an unsettled relationship with Trump, who last year denounced the Persian Gulf nation as a "funder of terrorism" but in April welcomed its monarch to the White House. The country has engaged more than two dozen U.S. firms to help lobby the U.S. government, including two recent hires with ties to Rudy Giuliani, Trump's attorney who has focused on Special Counsel Robert Mueller's investigation into Russian election meddling.
On May 21, Qatar's Attorney General hired Blueprint Advisers, headed by Chris Henick, who previously worked at the consulting and security firm Giuliani Partners LLC, and served as a senior adviser to Giuliani's 2007 presidential campaign.
Blueprint's co-chairman, Tony Carbonetti, served as chief of staff to Giuliani when he was mayor, and co-founded the politician's eponymous consulting firm. Blue Print will be paid $1.2 million for a year's service.
Qatar also hired Debevoise & Plimpton, with Michael Mukasey signing documents for the law firm. Mukasey has worked with Giuliani for decades -- a relationship so close that he pledged to recuse himself from cases involving Giuliani in 2007, when he was in hearings to be appointed U.S. attorney general. His son Marc Mukasey, a former law partner to Giuliani, was in discussions as recently as a month ago to join Trump's legal defense team.
The elder Mukasey will receive $1,600 an hour for representing Qatar, according to a May 29 letter. Another attorney, David W. Rivkin, will receive $1,485 per hour.
In an interview, Carbonetti said he's worked with Qatar for years, but had only recently been asked to perform duties that required registering as a foreign agent. Carbonetti is a former senior adviser at Perella Weinberg Partners, where an investment arm of Qatar has held an ownership stake.
Mukasey didn't immediately return a call, and a spokesman for Qatar's embassy in Washington declined to comment.