Democrats Cry Foul on AG Nominee's Call to Limit Mueller Probe
(Bloomberg) -- Justice Department leaders sought to downplay a controversial position taken by Donald Trump's pick to be attorney general, who argued earlier this year that the president can't be investigated for obstructing justice. Key Senate Democrats say the revelation might doom the nomination.
William Barr, who Trump nominated this month to run the Justice Department, sent an unsolicited letter to Deputy Attorney General Rod Rosenstein in June arguing that Special Counsel Robert Mueller shouldn't be allowed to investigate and "interrogate" Trump for obstruction of justice. If confirmed, Barr would be in charge of Mueller, unless it was deemed that Barr had a conflict of interest and he recused himself.
"Mueller's obstruction theory is fatally misconceived" and "premised on a novel and legally insupportable reading of the law," Barr, who served as attorney general under President George H.W. Bush, wrote in the letter. "If embraced by the department, this theory would have potentially disastrous implications, not just for the presidency, but for the executive branch as a whole and for the department in particular."
The letter was included in a package of materials that Barr and the Justice Department sent to the Senate Judiciary Committee, which will consider his nomination.
Mueller is investigating Russia's interference in the 2016 U.S. election, whether Trump or any of his associates conspired with Russia and whether Trump has obstructed justice. In particular, Mueller has been examining Trump's efforts to get then-FBI Director James Comey to drop an investigation into his first national security adviser, Michael Flynn. Mueller also is investigating whether Trump's decision to fired Comey in May 2017 constitutes obstruction of justice.
Rosenstein told reporters during a press conference Thursday that Barr's letter represented his personal opinion and wasn't based on the facts of Mueller's investigation. Rosenstein said Barr didn't request confidential information about the probe from the department and wasn't given any.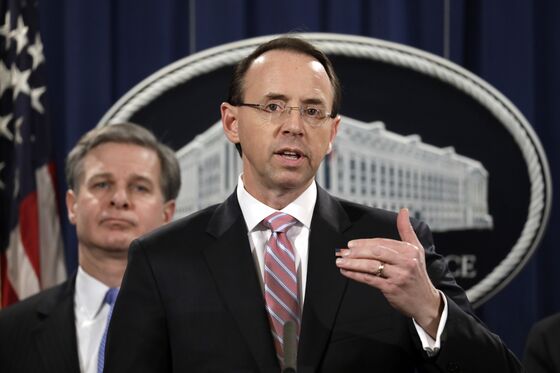 "The investigation is being conducted in accordance with the department regulation and nothing anybody says is going to affect that," Rosenstein said.
Regardless, Democrats pounced on the position taken by Barr to raise doubts about whether he should be confirmed.
"This document was not written years ago -- it was written six months ago," said Senator Dianne Feinstein of California, the top Democrat on the Judiciary Committee. "We need answers as to why Barr proactively drafted this memo and then shared it with the deputy attorney general and President Trump's lawyers."
"There's no reason for a lawyer in private practice to do this unless he was attempting to curry favor with President Trump and convey that he would protect the president," Feinstein added.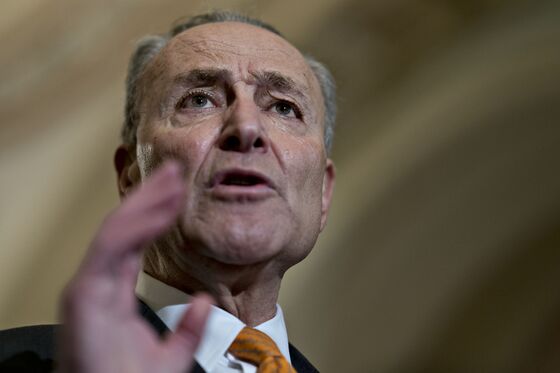 Senate Minority Leader Chuck Schumer said, "Barr's memo reveals that he is fatally conflicted from being able to oversee the special counsel's investigation and he should not be nominated to be attorney general."
Schumer called on Trump to find another nominee for attorney general "who is free of conflicts."
But Democrats won't be able to block Barr's nomination on their own and Republicans have so far been unified in their support of him. Republican Senator Susan Collins, however, said she plans to review the finding carefully.
"This is what hearings are for, for us to explore issues like this," she told reporters Thursday afternoon. "I'm glad that the memo was turned over by the administration at the very beginning of the nomination process so that it can be thoroughly analyzed."
Collins has been a vocal supporter of the Mueller probe and has warned that any effort to shut it down would be catastrophic for Trump.
Senator Chuck Grassley, the outgoing chairman of the Judiciary Committee, said the memo will be addressed in Barr's confirmation hearing.
"I'm sure he's going to address it. He knows that's it's an issue. It may be a very serious issue or it may be a less serious issue or it may not be an issue at all considering the fact that he was a private citizen and any private citizen can say anything they want to," Grassley said.
If confirmed, Barr would replace Acting Attorney General Matthew Whitaker. Whitaker decided this week that he didn't have to recuse himself from overseeing Mueller's investigation despite the lack of a formal ethics review of his earlier public criticism of the probe.