Trump Didn't Count on Maduro Resistance in Venezuela, Spain Says
(Bloomberg) -- Spanish Foreign Minister Josep Borrell said Nicolas Maduro is looking stronger as he clings on to power in Venezuela and that is a scenario that the U.S. didn't anticipate.
"It's obvious if he resists the pressure he looks stronger," Borrell said in an interview in Madrid. "That's a reality the U.S. surely wasn't counting on."
In Caracas, President Maduro and his generals are digging in and attempting to ride out the storm of international pressure that has been building since the start of the year.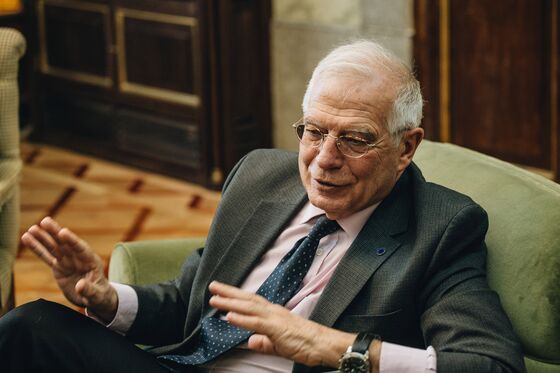 The U.S. and most European Union countries, including Spain, have recognized National Assembly leader Juan Guaido as the legitimate interim president after the legality of Maduro's election victory last year was called into question.
The EU is due to send a working group to Caracas shortly to push for new elections while Trump on Monday hinted he may be ready to use military options.
"It's clear that the EU rejects the use of force," Borrell said. "We don't have any other instruments."