Trump Considers Brazil Travel Ban in Latest Sign of Virus Woes
(Bloomberg) -- President Donald Trump said he's considering a ban on Brazilians traveling to the U.S. as the Latin American nation takes over third place globally in number of Covid-19 cases.
"Brazil is having some trouble, no question about it," Trump said in response to a question from a reporter at the start of a cabinet meeting. "I don't want people coming in here and infecting our people."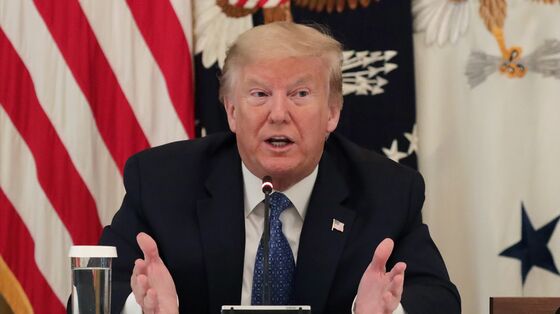 Brazil in the past few days has overtaken Spain, Italy and the U.K. and now trails only Russia and the U.S. in confirmed Covid-19 infections. The nation's chaotic response to the crisis is fueling concern that the worst is yet to come after President Jair Bolsonaro, who has dismissed efforts to slow the disease's spread, fired one health minister last month and saw his replacement resign last week.
Brazil had been making efforts to improve ties with the U.S., eliminating visa requirements for American visitors in a bid to boost tourism in the country.
Trump in March banned flights from Europe to prevent the spread of the virus, though U.K. citizens were excluded.