Trump Says He's Confident Kim Will Denuclearize
(Bloomberg) -- U.S. President Donald Trump said he believed North Korean leader Kim Jong Un would keep his pledge to "denuclearize," while suggesting that neighboring China might be working to undermine talks.
"I have confidence that Kim Jong Un will honor the contract we signed &, even more importantly, our handshake," Trump said in a tweet Monday, adding that Beijing "may be exerting negative pressure on a deal because of our posture on Chinese Trade-Hope Not!"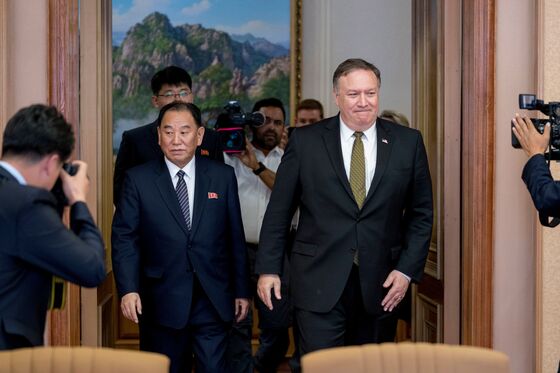 The claim reflects growing concern in Washington that China might be emboldening Kim to take a tougher line in nuclear negotiations amid President Xi Jinping's escalating trade standoff with Trump. Earlier on Monday, the Chinese Ministry of Foreign Affairs had rejected comments by U.S. Senator Lindsey Graham, a South Carolina Republican, accusing Beijing of "pulling North Korea back."
"It does not make any sense," ministry spokeswoman Hua Chunying told a regular briefing in Beijing."China's attitude on this issue is consistent and clear-cut. We will continue to play a positive role in and make constructive contributions to realizing the denuclearization of the peninsula and achieving the long-lasting peace and stability of the region."
New doubts about the fate of the negotiations between the U.S. and North Korea emerged after North Korea issued a statement Saturday describing U.S. demands as "gangster-like" and "cancerous." The rebuke -- coming after a visit to Pyongyang by U.S. Secretary of State Mike Pompeo -- underscored that North Korea wouldn't accept U.S. disarmament demands without moves to normalize relations and guarantee its security.
The 1,200-word statement from an unidentified North Korean foreign ministry spokesman said that such steps had been agreed by Trump during his summit with Kim in Singapore last month and were "essential for defusing tension and preventing a war." The official closed by saying, "We still cherish our good faith in President Trump."
The North Koreans "are crafting their public position to leave the door open to future dealings between the two leaders," Robert Carlin, a visiting scholar at the Center for International Security and Cooperation at Stanford University, wrote on the North Korean news and analysis website 38 North. In his analysis of the statement, the former U.S. State Department adviser on North Korea concluded that Pyongyang had tempered its criticism with language meant to "leave the way open for further engagement."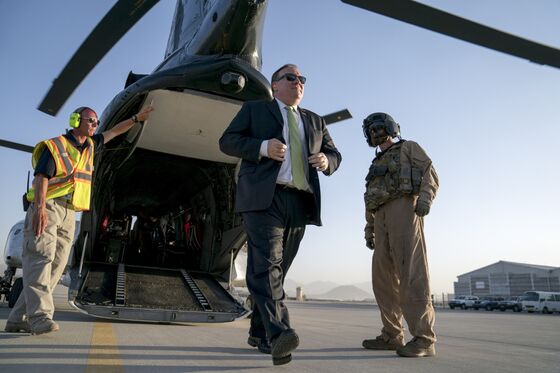 An American official, who asked not to be identified speaking about internal negotiations, said the U.S. believed some of the harsher language used by North Korea was a negotiating tactic and that Pompeo wasn't discouraged by its tenor.
"I was there for the event, I know actually what precisely took place," Pompeo told reporters Sunday in Tokyo. "When we spoke to them about the scope of denuclearization, they did not push back."
During a stop Monday in Afghanistan, Pompeo told U.S. soldiers who asked about the North Korea negotiations that the talks would take time.
"To think that this would happen in the course of maybe a couple hours would have been ludicrous. I've been accused of many things but not that. It's going to be a process."