Trump Campaign Aide Gates Gets Out of Jail to Care for Ill Wife
(Bloomberg) -- A former top Trump campaign aide who became a star witness for Special Counsel Robert Mueller won permission to serve his criminal sentence at home to care for his ill wife and family amid the coronavirus pandemic.
U.S. prosecutors didn't object to suspending a requirement that Rick Gates serve 45 days of intermittent confinement during a three-year term of probation. The request was granted Tuesday by U.S. District Judge Amy Berman Jackson in Washington after lawyers for Gates said in a court filing that his wife is being treated for cancer and he's at risk of catching Covid-19 if he remains incarcerated.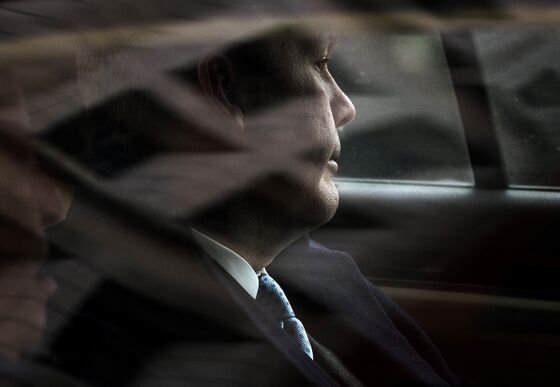 "If Mr.Gates were to return to his home carrying the virus, it could create serious ramifications for his
wife," according to the filing. "Due to her cancer treatment, her immune system is compromised, placing her at
heightened risk for serious side effects or worse if she were to be infected with the coronavirus."
Gates pleaded guilty to helping Trump campaign chairman Paul Manafort avoid millions of dollars in U.S. taxes and lobbying the U.S. illegally on behalf of Ukraine. He also admitted failing to report his own income and confessed to stealing hundreds of thousands of dollars from Manafort to pay for an extramarital affair and other expenses.
Prosecutors had requested that Gates be spared prison time, noting his "extraordinary assistance" in Mueller's Russian election interference probe with testimony that helped convict Trump confidant Roger Stone and send Manafort to prison.
Gates's release from jail was reported earlier by the Washington Post.