Trump Attacks Female Critics, Ignoring Threat From Women Voters
(Bloomberg) -- President Donald Trump attacked two female critics on Twitter on Tuesday, labeling Senator Elizabeth Warren a "phony" and insulting porn actress Stormy Daniels as "horseface," with three weeks to go before midterm elections in which women voters may play an outsize role.
It was not the first time Trump has responded to women who challenge him with crude or cruel language. And while the remarks roiled cable news and social media networks, they underscored the president's conviction that cultivating an image as a politically incorrect brawler is more important than preserving his relationship with female voters.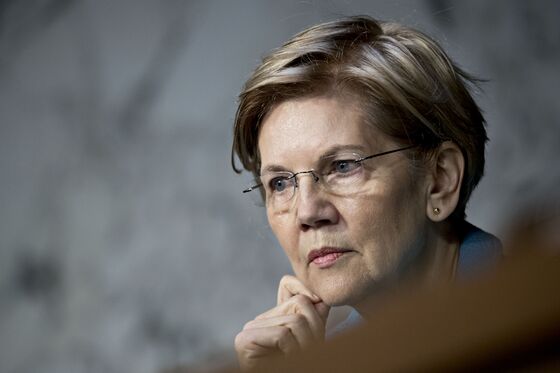 Polls show that his party faces a double-digit deficit with women in the midterms.
The approach is a gamble typical of Trump, who has sought to energize his base of older, white men ahead of November elections that will determine control of Congress and perhaps the fate of his presidency. Polls suggest that his approval ratings improved after he stood by his Supreme Court nominee Brett Kavanaugh despite allegations of sexual misconduct, information Trump may be taking into account as he opens new fronts in the American culture wars.
Gender is expected to play a particularly significant role in this year's contests. At least 255 women won major-party primaries for House and Senate seats, marking a historical high-water mark for female candidates. Democrats' pathway to victory largely runs through areas like Northern Virginia and the suburbs of Philadelphia, Minneapolis, and Las Vegas where college-educated women are seen as crucial swing votes.
Christopher Nicholas, a veteran Republican political consultant, said that while there are voters who appreciate Trump's direct style, there is "a bigger group of people, men and women, who have been turned off by that."
But those voters, he said, are probably already lost to Trump and his party.
"Who out there in suburbia, whatever suburb you want to talk about, is going to say 'oh, I was for the president until he said this about Stormy Daniels,"' he said. "The movement that will happen from those types of comments has already happened."
Trump started Tuesday with a fresh broadside against Warren, the Massachusetts Democrat and potential 2020 presidential candidate, who on Monday released the results of a DNA test she says validated her previous claim of Native American heritage. Trump has repeatedly mocked Warren for the claim, belittling her with a nickname -- "Pocahontas" -- that she and some native groups have called a slur.
The president delighted in the Cherokee Nation's criticism of Warren for the DNA test, which the tribe called "inappropriate and wrong."
"Even they don't want her," Trump wrote on Twitter. "Phony."
But that was just the warm-up. Trump's public calendar was empty on Tuesday, apparently leaving him with ample time to compose tweets. Shortly after 11 a.m., when he usually receives an intelligence briefing, he turned his attention to Daniels, whose legal name is Stephanie Clifford.
Daniels was paid $130,000 by Trump's then-attorney before the 2016 election to stay silent about her allegations of an affair, and she had sued Trump for defamation for suggesting in a tweet that she had made up a story about being threatened. A federal judge threw out the suit on Monday, saying Trump's remarks were protected by the First Amendment, and ordered her to pay the president's legal fees.
She and her attorney, Michael Avenatti, who is exploring a presidential campaign, both fired back at the president in their own tweets. Avenatti called him a "disgusting misogynist," while Daniels slapped him with a nickname of her own: "Tiny."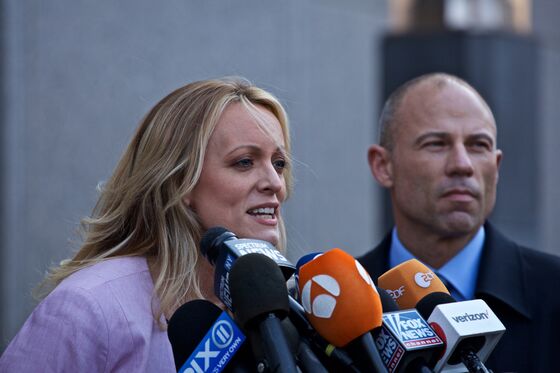 For Trump, the risk of the sordid social media spat is that he further alienates female voters. Fifty-nine percent of women who are registered to vote already favor Democratic candidates, compared to 37 percent for Republicans, according to an ABC News/Washington Post poll released Sunday. Men are split about evenly, preferring Republicans by just two percentage points.
That's driven in no small part by animosity toward Trump personally. Women are 16 percentage points more likely than men to disapprove of the president. And women say that hot-button issues -- like the debate over Kavanaugh's confirmation -- make them more likely to support Democrats, by a similar 16 percentage point margin.
That may explain why Trump's own breakneck campaign travel has largely focused on deep-red states where he's likely to excite his rock-solid base rather than anger undecided women, including upcoming stops in Montana, Arizona, and Texas. Meanwhile, the White House announced that First Lady Melania Trump would visit Philadelphia on Wednesday to highlight her "Be Best" campaign that includes discouraging online bullying.
Trump has engendered outrage -- and a distinct gap in his support from men and women -- throughout the entirety of his political career. During the Republican primary in 2016, he attacked the appearance of female GOP candidate Carly Fiorina, asking why "anyone would vote" for her after seeing "that face."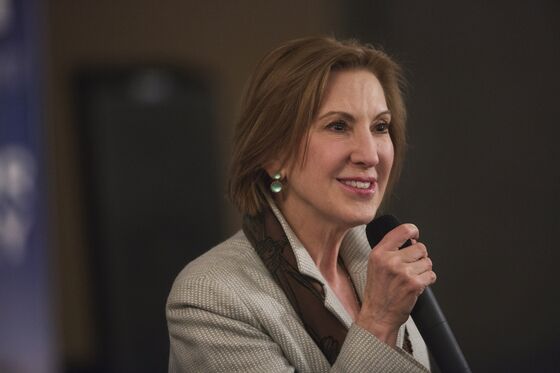 He insulted the wife of another Republican primary challenger, Senator Ted Cruz, retweeting a supporter who compared her appearance unfavorably with Melania Trump's. (That hasn't dissuaded Cruz from seeking out Trump's support for his re-election; the president will hold a rally on his behalf on Oct. 22 in Houston.)
During the general election, Trump survived the release of the infamous "Access Hollywood" tape, in which he described making unwanted sexual advances on women. He insulted the physical appearance of two women who accused him of sexual misconduct. He called a former contestant in the Miss Universe pageant he once owned "Miss Piggy."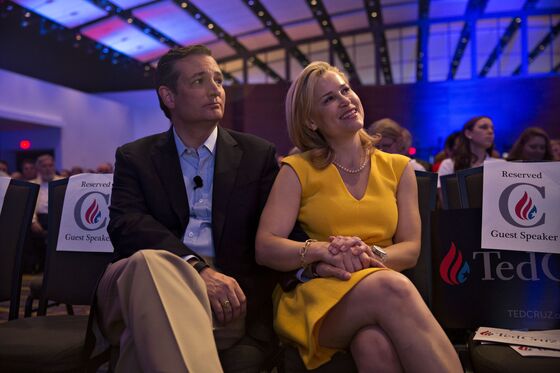 Since taking office, Trump mocked MSNBC host and frequent critic Mika Brzezinski for undergoing cosmetic surgery, and has repeatedly targeted Warren, once even calling her "Pocahontas" at a White House event to honor Navajo veterans of World War Two.
Polling suggests that while controversies like the hearing in which Kavanaugh angrily denied the allegations against him may have outraged some women, it also consolidated the segment of the president's base entertained by his zeal to flaunt convention. He was met with cheers when he mocked two of Kavanaugh's accusers at a rally earlier this month in Mississippi.
Trump's approval rating of 44 percent in a Gallup survey released Monday was a six-point improvement from the week before the allegations against Kavanaugh surfaced. The percentage of Americans who disapproved of the president declined from 56 percent to 51 percent over the same period.
The president himself has marveled publicly about the support shown for Kavanaugh at his campaign rallies and predicted the episode would boost Republicans in the fall. It's possible that publicly picking battles with Warren and Daniels could similarly excite voters in Trump's base -- particularly men.
Trump's support among men improved across a series of surveys in April after Daniels first went public with her allegation that Trump cheated on his wife. And in a Morning Consult/Politico poll released last month, Trump led Warren in a hypothetical 2020 matchup by four percentage points among men.
Two other Democratic frontrunners -- former Vice President Joe Biden and Senator Bernie Sanders of Vermont -- both led Trump among male and female voters.