Trump Approves Puerto Rico Major Disaster Declaration
(Bloomberg) -- President Donald Trump designated Puerto Rico a major disaster area after a series of earthquakes shocked the bankrupt island, damaging power plants, school buildings and homes.
Trump signed the declaration Thursday, according to a White House statement. Trump's support arrives the same day that House Democrats released a $3.35 billion supplemental spending measure to assist Puerto Rico with earthquake recovery.
The disaster declaration allows individuals and businesses in affected municipalities to receive federal aid, according to the statement. Funds will also help finance permanent projects.
The White House authorization comes even as Puerto Rico is still waiting to receive all of the federal aid that Congress allocated after Hurricane Maria slammed into the island in 2017, destroying its electrical grid and killing thousands.
The administration on Wednesday released $8.2 billion of disaster aid for Hurricane Maria but placed restrictions on those funds. Puerto Rico cannot use the money for its electrical grid and the commonwealth cannot pay its $15-an-hour minimum wage to workers on projects funded by federal cash, according to a Department of Housing and Urban Development document.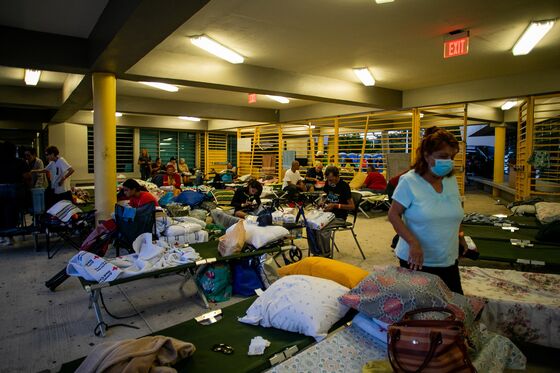 Former HUD general counsel Robert Couch has returned to the department and will serve as the financial monitor to oversee the process of distributing recovery funds to Puerto Rico and the U.S. Virgin Islands, HUD said in a statement Thursday.
House Speaker Nancy Pelosi told reporters Thursday that it's "unacceptable" that the administration withheld from Puerto Rico federal assistance that Congress had appropriated and questioned restrictions for such aid.
"We're concerned that the administration may be looking for excuses to create unnecessary obstacles to the timely flow of assistance, based on reports of new restrictions on the aid," Pelosi said Thursday during a press briefing.
A 6.4-magnitude earthquake struck Puerto Rico on Jan. 7, causing widespread blackouts and setting off a series of aftershocks.
The House plans to vote on the bill for Puerto Rico after it returns from break, Majority Leader Steny Hoyer tweeted Thursday. The House is set to reconvene on Jan. 27, according to its website.