Trump and Macron's 'Special Relationship' is Over
European Union leaders can no longer rely on the U.S. to help underpin security — that's the realization Emmanuel Macron came to after 18 months of frustrating efforts to woo Donald Trump.
The watershed moment came during a December phone call in which the French president tried to convince his American counterpart not to pull U.S. troops from Syria. He reminded Trump of his pledge to stand alongside his allies to fight terrorism. Less than 24 hours later, Trump announced the withdrawal.
In public, Macron says their historical alliance runs too deep to be jeopardized by such disagreements. But something in him snapped during that conversation, according to an account by Helene Fouquet based on discussions with officials in Macron's inner circle.
The two men aren't due to meet again until the Group of 20 summit in Japan in June. Then Macron will host Group of 7 leaders in August. That will give the French some control of the choreography, and they're leaning toward not even attempting a joint statement from the gathering.
Such a departure from protocol offers a bleak view of ties between the U.S. and allies. For Macron, anything is possible now, even a withdrawal from NATO that Trump reportedly has hinted at.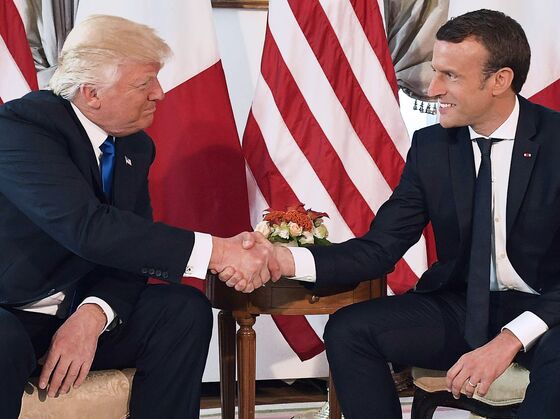 Grin and bear it | Trump is edging towards accepting Congress's Mexico border-security deal to avert a second potentially costly government shutdown that's due to begin in two days. The president is likely to grudgingly sign the legislation and then immediately use his executive authority to fund additional border measures, such as his wall, Laura Litvan, Erik Wasson and Billy House report. That would trigger fresh political and legal battles.
Not de-nuking | The commander of U.S. forces in South Korea cautioned there's little evidence Kim Jong Un is willing to give up his nuclear arsenal as Trump prepares for a second summit with the North Korean leader two weeks from now. "Little to no verifiable change has occurred in North Korea's military capabilities," Army General Robert Abrams told senators. Abrams did cite a "palpable" decline in regional tensions, crediting Trump's talks with Kim.
Political furor | Thailand's Election Commission wants to disband the party that nominated Princess Ubolratana Rajakanya as its candidate for prime minister over conduct it described as "hostile to the monarchy." The fate of the Thai Raksa Chart party — linked to former premier Thaksin Shinawatra — now lies with the Constitutional Court. The princess issued a statement via Instagram in which she apologized for causing problems, with the hashtag #howcomeitsthewayitis.
A young country's agony | Thousands of South Sudanese are pouring across the border into the Democratic Republic of Congo as renewed insurgent attacks threaten to rekindle a war that at its height was one of the world's worst conflicts. The United Nations says the refugees are fleeing rebel fighters who are reportedly murdering and raping civilians in villages in Yei State.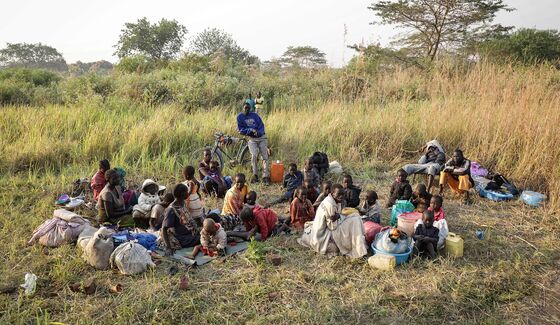 Strange bedfellows | On the face of it, Alexandria Ocasio-Cortez and Trump have little in common when it comes to economic policy. The president has cast himself as a bulwark of free enterprise against a socialist onslaught personified by the New York congresswoman. But on trade, Trump's policies track more with those of Ocasio-Cortez — who advocates stronger rules to protect American jobs — than with those of the laissez-faire standard-bearers of his own party.

What to Watch
Trump is now saying he's open to extending a March 1 deadline to raise tariffs on Chinese products, sending a conciliatory signal amid talks to resolve the trade war between the world's two biggest economies.
Vice President Mike Pence arrives in Warsaw for a summit meant to build an alliance against Iran. Secretary of State Michael Pompeo and Israeli Prime Minister Benjamin Netanyahu also are scheduled to attend.
South Africa's biggest labor group staged a nationwide protest against job losses today in the latest blow to President Cyril Ramaphosa's bid to attract investment and revive an economy already reeling from four straight days of power blackouts.
And finally ... Theresa May's chief Brexit negotiator just learned an age-old political lesson the hard way: You never know who's listening. Olly Robbins was overheard last night in a Brussels hotel bar describing to colleagues the U.K.'s secret plan to drive EU divorce talks to the brink and count on a last-minute summit to save the day. An ITV reporter stumbled into the scoop while having a nightcap. Within hours those snippets of conversation were private no more.